Jalopnik reader solracer was in attendance at the 1994 San Marino Grand Prix, the motor race which saw the deaths of Roland Ratzenberger and Ayrton Senna, along with a major accident which almost killed Rubens Barrichello.
The 2023 Ford Bronco Heritage Editions Are Just Incredibly Cool
Barrichello's accident, shown on solracer's photo above, happened during Friday qualifying. In Variante Bassa corner the young Brazilian hit a kerb at 180 MPH, which immediately smashed his Jordan into a tire wall with vicious force.
While he suffered nothing worse than a broken nose, the crash knocked him unconscious, then he swallowed his tongue as he lay upside-down—a condition which could easily have killed him in earlier times of molasses-slow emergency response teams.
He made a full recovery and is set to begin his 19th season of Formula One in less than two months. The only other driver from that race who is still active today is none other than the eventual winner, Michael Schumacher, who has returned to Formula One after a three-year sabbatical to drive for Mercedes Grand Prix.
G/O Media may get a commission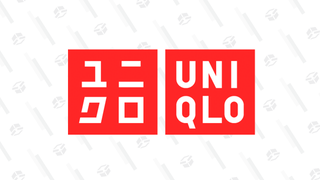 Year-round basics
Uniqlo Summer Sale
Solracer was also there for race day on Sunday and took this photo of Senna leading Schumacher, seconds before Senna left Tamburello corner at top speed and suffered the accident which killed him. His recollections:
I was at the 1994 San Marino GP where Senna died visiting a friend of mine who worked for the Ferrari F1 team and snapped this picture of Senna, Schumacher and Gerhard Berger seconds before Senna's crash. Unfortunately we didn't learn of his death until after we got back to my friend's place because the track helicopter never moved (they had brought in a bigger one from Bologna) and the car damage didn't look that bad.

Quite a bad race with Ratzenberger's death only the day before and Barrichello's huge shunt during practice. Thankfully that race resulted in huge changes in safety that allows today's drivers to survive crashes that would easily have been fatal back in Senna's era.
One of those changes is dramatically improved helmet technology. Senna's fatal injuries were inflicted by a piece of his front right suspension, which pierced his visor and severed his right superficial temporal artery.
Fifteen years later, Felipe Massa was following Rubens Barrichello during qualifying for the 2009 Hungarian Grand Prix when a spring fell off Barrichello's Brawn and hit Massa on the head. Even in a modern, heavily reinforced helmet, he needed the fine medical care he would receive in Budapest and São Paulo to make a full recovery. In an early 90s helmet, his outlook would have been rather grim.
This, of course, doesn't make open-wheel racing automatically safe. Just six days before Massa's accident, young Henry Surtees was killed in a Formula Two race at Brands Hatch when a stray wheel hit him on the head. How sad and how ironic that he died in our supposedly safe era, while his father—multiple motorcycle and Formula One world champion John Surtees—survived decades of motorsport which do not appear survivable at all.
Photo Credit: solracer, TAMAS KOVACS/AFP/Getty Images, Igor/Picasa