The National Highway Traffic Safety Administration will announce a formal investigation later today into the Jeep Wrangler fires we first reported on in March, Jalopnik has exclusively learned.
This investigation is in response to the numerous well-documented fires involving Jeep's popular off-road SUV and is currently focusing on the approximately 100,000 versions built in 2010. UPDATE!
We originally reported on these fires two weeks ago when Jeep owner Sean Heiney of Ann Arbor, Michigan showed us video of his 2010 Jeep Wrangler engulfed in flames after an incident in early March.
"I thought my car was stalled and I noticed the dash was still lit up," Heiney told Jalopnik. "I see smoke coming up the dash and I see flames coming up the window."
G/O Media may get a commission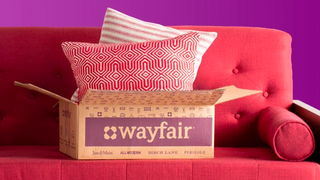 Big deals
Wayfair Surplus Sale
In a description that would end up being curiously similar to other Wrangler owner's experiences, Heiney said most of the mechanical systems on his vehicle failed without warning. A few seconds later he noticed smoke and had to wrestle the car to the side of the road and out of the way of incoming traffic. Moments later the car was on fire.
When Heiney approached Chrysler about the issue he says was shuffled around between various parts of the company. Eventually, Chrysler offered him a "generous" amount of money for his Jeep if he'd sign a non-disclosure agreement. He refused, saying he wanted an answer as to why this has had happened so many times before.
Heiney isn't alone. According to NHTSA's Office Of Defect Investigations, at least eight other owners of 2010 Jeep Wranglers have experienced similar fires (see the gallery). Seven of those occurred while the vehicles were being driven and the pattern of fires encouraged NHTSA to launch the formal preliminary evaluation.
NHTSA Investigation Fire Summary
The Office of Defects Investigation has received eight reports alleging fires originating in the engine compartment of MY 2010 Jeep Wrangler vehicles. Seven of the 8 complainants allege the fire or symptoms of the impending fire began while driving.

A Preliminary Evaluation has been opened to assess the scope, frequency, and safety-related consequences of the alleged defect.
When reached for comment about the fires last month, Chrysler was dismissive of the claims saying that, while they "take all vehicle fires very seriously" that "poor maintenance, improper vehicle use or improper instillation of aftermarket equipment are often causes of vehicle fires."
The fires described in the ODI database generally do not describe off-road driving, but rather the type of routine commuting that most drivers experience. Seven of the fires reported were being driven under what appear to be on-road driving.
Most of the vehicles also appear to have average mileage, with one of the vehicles reported to only have 3,000 miles on it when it burst into flames.
Jeep owners who contacted Jalopnik about the fires with their Jeeps claimed they had the cars properly serviced and were stock, although one complaint does describe a lifted Jeep. Chrysler wasn't clear about what "improper vehicle use" would be in an SUV they advertise as something you can take off-road.
Though the current investigation is limited to 2010 Wranglers, Jeep has been investigated for fires in the past (see the gallery of video fires) and there have been reports of Jeep fires in pre-2010 models that are part of the same JK model family — the destination for Jeeps built from 2008-to-2010). A fire issue caused China to temporarily ban import of JK Jeep Wranglers.
One possible culprit in the fires is the vehicle's automatic transmission. Chrysler recalled Jeeps in February 2010 over an issue where transmission fluid could overheat under "extreme and/or abusive driving conditions under rigorous off-road conditions."
Many Jeep JK owners have expressed concern over this in our comments, including commenter dmckoltrane who says he was unaware of the issue.
I'm a 2010 JK owner and I've never heard of this. Thank you for bringing this up. I drive my Jeep around 70 miles a day and I have almost 40k miles on it. I have had nothing break or go wrong on it besides the usual brake job. This scares the shit out of me and I really hope (but seriously doubt) that Chrysler is doing something about this. I do use my Jeep off-road (mainly mudding), unlike the other 95% of Jeep owners, so this concerns me even more.
Heiney, whose concern over the plight of other Jeep owners caused us to investigate this issue further, says he's pleased the federal government is looking into this.
"I'm excited to learn that the Department of Transportation is doing the people's work — investigating what I believe to be negligent behavior on behalf of Chrysler," he said. "The evidence is building — and I hope the DOT investigation can compel Chrysler LLC and Fiat executives to do the right thing by its customers and the iconic American brand that it now controls. This should serve as a stark reminder to corporations that even in times of economic duress - consumer safety should not be compromised."
We've reached out to Chrysler for a comment on the investigation.
UPDATE: Chrysler released the following statement this morning regarding the investigation into the Jeep fires:
Chrysler Group LLC is cooperating fully with NHTSA regarding an investigation into 2010 model year Jeep Wrangler vehicles. It is important to note that this is a preliminary investigation, not a recall.

Chrysler Group is aware of a small number of incidents involving engine compartment fires in 2010 Jeep Wrangler vehicles. Vehicle fires are very complex and can occur for a number of reasons that have nothing to do with the vehicle itself. Poor maintenance, improper vehicle use or installation of aftermarket equipment often are causes of vehicle fires.

Chrysler Group is not aware of any accidents or injuries related to the 2010 Jeep Wrangler fires. Indeed, the 2010 Jeep Wrangler meets or exceeds all applicable federal safety standards and has an excellent safety record.
UPDATE 2: NHTSA has also announced an investigation into fires in the Chevy Cruze small car after two customer complaints of fires. Although the investigation was announced today, a NHTSA source says they do not believe the Cruze and Wrangler fires are in any way related.