Our exclusive audit of government documents reveals many of the sensational news stories of exotic vehicles crushed under the Cash for Clunkers law were completely false. Our full exclusive report below.
First, a mea culpa. Just like everyone else, we milked the story of Cash for Clunkers, the government program designed to take inefficient vehicles off the road and replace them with a vehicle achieving higher fuel economy by disabling and destroying the old cars, for all it was worth. We went so far as to take the exotic, high-dollar and classic car outliers on a Detroit Free Press list of vehicles and ran them as a wildly popular top ten list of the most exotic cars destroyed by Cash for Clunkers.
And why wouldn't we? It was the kind of story that plays right into our fears as enthusiasts. Sports cars and exotics easily fell under the misleading definition of "clunker" as most aren't designed for fuel economy. With a list of cars you could trade in that included Porsches, Bentleys and Corvettes it was easy to rile ourselves and other gearheads up by pointing out people could exchange a Porsche 911 for a Kia. The story also played right into general consumer fears of government ineptitude and fleecing of the American public.
We weren't alone. Others played the same game, writing the same stories about exotic vehicles presumed to be headed to the crusher.
G/O Media may get a commission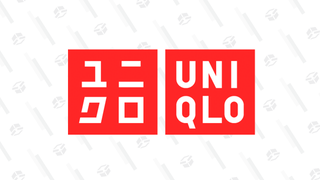 Year-round basics
Uniqlo Summer Sale
The problem was, all of these stories were based on an initial list of cars acquired either through Freedom of Information Act requests filed by Jalopnik and other outlets, or through the initial master list published by the National Highway Traffic Safety Administration, the agency responsible for carrying out the program.
Since then, NHTSA has themselves began to audit this list, examining in detail with final insurance and registration documents submitted later by dealerships, that many of these transactions, including those on the sensational lists we and other outlets were throwing around, were inaccurate. Using our own ten most exotic cars list we identified as destroyed as an example, we found only three of them — the least exotic on the list — were actually clunked.
Click on the photos in the gallery below to see what we actually happened to those twelve most exotic cars on the initial NHTSA findings.
In many cases, the real culprit here wasn't government waste, or a faulty program. Rather, it was human ineptitude at the dealership level. For instance, as we see above, the Aston Martin supposedly crushed wasn't actually an Aston Martin. It was actually a Mercury Grand Marquis some dealership employee entered into the Cash for Clunkers database as the sexy British coupe. While the fuel economy of both vehicles made them a potential for turn-in, the Aston would seem like a stupid choice as the resale value would likely be much higher than the rebates offered.
Given the NHTSA online reporting system involved the dealer entering the data into an online database with drop-down menus, the chance of getting year, make and model so wrong accidentally is low. More likely is that in many cases, dealers were just too lazy to select the proper vehicle and instead they would pick something at random. For example, two of the three Excalibur Phaetons crushed were actually giant Class 3 GMC Trucks. That's like mistaking the Titanic for a speedboat.
This doesn't mean the system was being abused by dealers entering vehicles into the system that didn't meet fuel economy requirements in an attempt to scam the system for rebate checks. Consumers should be comforted by our findings that insurance and registration certificates have been and continue to be audited by NHTSA to make certain the vehicles clunked were the same as those initially entered at the dealer level — and are being rejected if they were filed for nonexistent vehicles or for vehicles not covered under Cash for Clunkers.
Enthusiasts will be glad to hear only a few rare cars ended up having their engines destroyed, though that's little comfort given the many Mustangs, Supras, Corvettes and other "performance" vehicles legitimately destroyed during the CARS program.
We're happy this is how it turned out, but even the loss of a few cars (like the Typhoon) is enough to convince us they should consider exempting cars with special value or low production numbers from this program if they attempt it again.