One former Volkswagen employee's lawsuit claims that Volkswagen destroyed documents in a three-day purge, after the Environmental Protection Agency alleged that the company was cheating on emissions tests, according to the Courthouse News Service. The ex-employee alleges that Volkswagen fired him for refusing to take part in the purge.

Daniel Donovan worked in the Volkswagen Group of America's Office of General Counsel as its Electronic Discovery Manager, according to The Verge. Donovan's lawsuit accuses Volkswagen of wrongful discharge and violation of the Michigan Whistleblowers' Protection Act.
On Sept. 18, 2015, the Environmental Protection Agency ordered a recall of diesel cars that had been fitted with a workaround that allowed the cars to produce lower emissions during emissions testing. As part of this legal action, the Associated Press reports that the Justice Department placed a legal hold on company data pertaining to the case.

Per the Courthouse News Service, Donovan's lawsuit alleges that Volkswagen's information technology department continued deleting data until Sept. 21—three days after they should have halted. Donovan brought up to his supervisor that the IT department was violating the Justice Department's hold order by not preserving backup disks, and refused to take part in the deletions.

Donovan believes that he was fired as a result of his attempt to prevent Volkswagen from destroying evidence related to Dieselgate. The lawsuit, as quoted by the Courthouse News Service, alleges that Volkswagen believed that Donovan was about to report Volkswagen's obstruction of justice and spoliation of evidence to federal authorities when Donovan was fired.
G/O Media may get a commission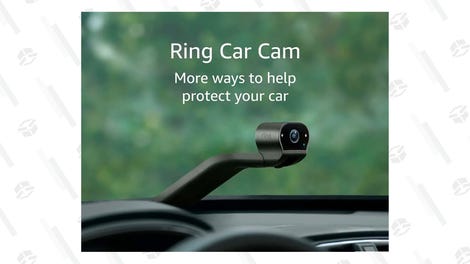 According to the Courthouse News Service, Donovan had been an employee at Volkswagen for seven years.
Volkswagen told the Associated Press that Donovan's claim is without merit, as the company claims that he was not let go for anything pertaining to the emissions scandal.

We've emailed Volkswagen for additional comment, and will update if we hear back.
UPDATE: We received what appears to be much the same statement as VW gave to the AP:
The circumstances of Mr. Donovan's departure were unrelated to the diesel emissions issue. We believe his claim of wrongful termination is without merit.

Interestingly, Volkswagen doesn't appear to be explicitly denying there was a document purge in the wake of Dieselgate, but that may be borne out in the trial.
---
Contact the author at stef.schrader@jalopnik.com.