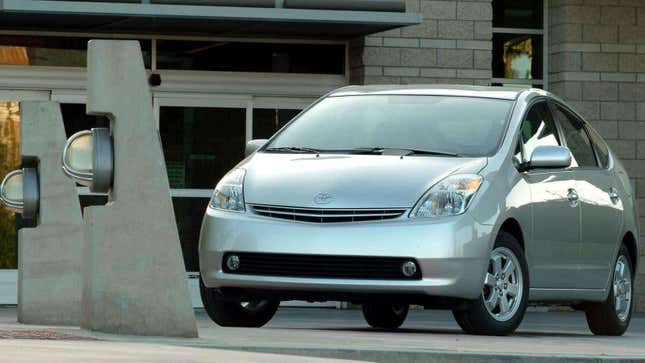 Way back in the sands of time (2018), the National Highway Traffic Safety Administration (NHTSA) passed Federal Motor Vehicle Safety Standard (FMVSS) 141, which mandated that all electric and hybrid vehicles with a gross vehicle weight rating under 10,000 pounds be equipped with a pedestrian warning sound. That's why your RAV4 Hybrid sounds like a choir of angels when you back it up. Now, NHTSA is considering taking this ruling even further.
By further, I mean that the agency is considering taking a new interpretation of that statute which would require all electric and hybrid passenger vehicles made since 1997 to have the same pedestrian warnings that new cars do, at least according to a report published on February 7 by Teslarati.
This reinterpretation was brought about by a signed petition submitted in July of 2022 which proposes that NHTSA treat all applicable cars without noisemakers as having a safety defect. This means that the agency could theoretically treat this change as a massive recall, forcing manufacturers to retrofit the millions of affected vehicles and eat the cost.
The petition specifically cites the Pedestrian Safety Enhancement Act of 2009, which was officially passed into law in 2011, and this argument is compelling enough that NHTSA officially launched an investigation into the matter on January 27, 2023.
We reached out to NHTSA for comment on this matter but didn't hear back in time for publication.