The Moab Easter Jeep Safari is in five weeks, and there's still a crap-ton of work to do on Project Redwood, my rusty 1986 Jeep Grand Wagoneer. Here's all the wrenching I have cut out for me.

My decision to use Project Redwood not just as an off-roader for Moab, Utah's big annual event, but also as a tow rig for my 1948 Willys CJ-2A (Project Slow Devil) brings with it a number of challenges. Towing, especially up the Rocky Mountains, and especially right up against the Grand Wagoneer's max rated trailer weight, will put a lot of the vehicle's systems to the test, which means I need to make sure this rig is built properly, or things could get dangerous.
The Jeep's been sitting for over 12 years, so I've got to replace a bunch of components just as a precaution. The cooling system, for example, needs to be rock solid so it can reject all the heat the engine will send into that antifreeze. I've already replaced the thermostat, water pump, and the radiator cap, and the radiator itself looks to be in decent shape.

So I think the water side of the equation will be fine; my concern, now, is airflow. I'll replace the fan clutch, but I'll admit that I'm a bit worried about not having a fan shroud to help suck air through that radiator. I've seen enough studies in my engineering days to know just how vital the shroud is for getting those precious CFMs through the cooling module, especially when towing. Whether I'll be able to find a shroud somewhere for cheap (or be able to make one myself), we'll see; if not, hopefully the low air temperatures will make up for the lack of flow rate. My back-of-napkin calculations indicate that it will probably be fine.
G/O Media may get a commission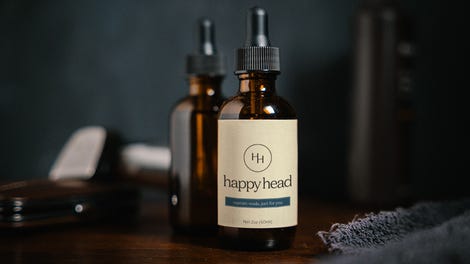 Another system that I have to make sure is totally rock-solid is the brakes. I'm putting on all new hydraulic components (except for the brake lines, which look good), including a master cylinder, front calipers, and new rear wheel cylinders. In addition, the shoes and pads, park brake cables, and the rear drum brake hardware will be swapped out for fresh metal.

The rotors and drums look to be in great shape, so I may end up reusing those, but otherwise, there won't be much of the braking system that isn't new. I just can't risk jeopardizing stopping capability, especially when I'm in a 4,500 pound vehicle carrying 500 pounds of human flesh and probably another 500 pounds of gear, while hauling 5,000 pounds of Jeep and trailer. And even when I'm not towing, I'll be driving along sheer cliffs while off-roading; it'd be nice to avoid tumbling down them.

Also safety related are my steering tie rod ends, all of which will be replaced (they're really expensive, sadly) even if they look and feel like they're OK. That's because, if one of those breaks, and I lose my ability to turn, I could be doomed. And I don't want to be doomed.

I'm also changing out the steering damper, which you can see pointed out on the left side in the photo above.

In addition, I'm bolting up new shocks and ball joints. I've already replaced the front right shock absorber, and I've removed the brakes and the hub, though I still need to undo the knuckle from the axle to swap the ball joints, which—I should point out—have the important job of holding the wheel to the car.
Between the ball joints, tie rod ends, steering damper, shocks and the sway bar bushings (look at how bad the one in the picture below looks), my goal is to ensure a smooth, stable, predictable towing experience so as to minimize human death and despair.
Part of that death and despair minimization strategy also involves getting new (OK, lightly used) tires. Check out all this dry rot on my old Sears radials:

Plus, I still have to fix that Saginaw Steering column, which wobbles all over the place while driving, and honestly makes even cruising down a straight road feel sketchy.

Because towing tends to put quite a burden on a transmission, I'm going to have to find a transmission cooler, as mine is still doing its best impression of a slinky down my front bumper:

On top of all that, I've got terribly electrical gremlins to chase, including a lack of taillights, a useless trailer harness, and a rear window that doesn't go down.
The electric rear window not lowering may seem like a small nitpick, but on the Grand Wagoneer, rolling that window down is the only way to access the trunk, which I plan to fill with lots of tools for the inevitable breakdown. I'm going to need to fix that window.

I've also got this mega automatic transmission fluid leak underneath my Jeep. I've got a transmission filter and pan seal read to go, though I don't think that will fix the issue, as the ATF appears to be dripping from my transfer case tail shaft. Looks like a new seal is in order:

I'm also on the hunt for some skid plates, especially one for my giant fuel tank, which sits really low to the ground. As I don't want to spend the cash on a lift kit, I'm expecting to bash that tank against a few rocks, so I'll need something more than just a plastic mat and the tiny, rotted remains of a skid plate to make it through the trails.

I plan to be out for about a week, so I've pretty much got a month to fix a leak, replace the brakes, install a trans cooler, find and install skid plates, replacing my tie rods and ball joints (as well as shocks, sway bar bushings and steering damper), track down and fix electrical gremlins, repair my janky steering column, buy and install some decent 30x9.50 tires, maybe find a shroud, and a whole bunch more (I have to replace driveshaft and axle shaft u-joints, too).

So it's a good thing I don't have a social life, and that my best friends all have two solid axles.