One would think that it would be abundantly clear why you would not built a new cruise ship as a tribute to possibly the most famous failure in modern engineering history, but one Australian billionaire thinks different.
The man is Clive Palmer. It should be noted that the mining magnate is only a billionaire in Australian bucks, and that he may face criminal charges for moving money from his (now failing) business into his self-titled political party.
For the past few years he has been claiming to be building a successor to the Titanic, imaginatively dubbed Titanic II.
As far back as February 2013, he announced that the new ship would recreate the look of the original, but built slightly larger with modern construction. Also, it would have enough lifeboats for all of its passengers.
G/O Media may get a commission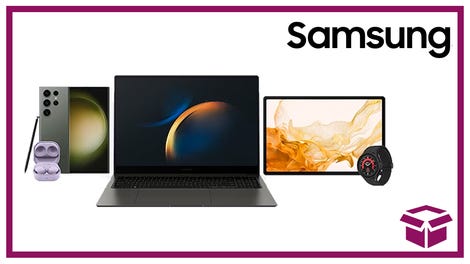 24 hour deals
Discover Samsung - Daily Deal
Last spring, however, it became clear that absolutely no construction was underway at the proposed shipyard, CSC Jinling shipyard in Nanjing, China.

Recently, the Titanic II made the rounds in the news, but as Titanic fan site Titanic News Channel rightly points out, there have been no concrete developments in the project, despite the vague, no-proof, single-sentence declaration by the Belfast Telegraph today that "The cruise ship is being built at CSC Jinling Shipyard in China."

The Belfast Telegraph's most recent article on the Titanic II has precisely zero quotes in it, and much of the recycled coverage from them instead cites this line:
James McDonald, the marketing director of Blue Star Line said: "The new Titanic will of course have modern evacuation procedures, satellite controls, digital navigation and radar systems and all those things you'd expect on a 21st century ship.

That statement, however, was given in 2015.
The most recent news on the ship is supposedly that Palmer delayed the launch two years back to 2018. He actually made that announcement in 2014.
I'll believe the Titanic II is happening when I see a single picture of the ship that isn't a years-old computer rendering. Until then, I would like to announce my proposal for a new air-based cruise ship, the Hindenburg II. It's expected to make its debut voyage in 2018. Trust me.

Image Credits: Blue Star Line
---
Contact the author at raphael@jalopnik.com.