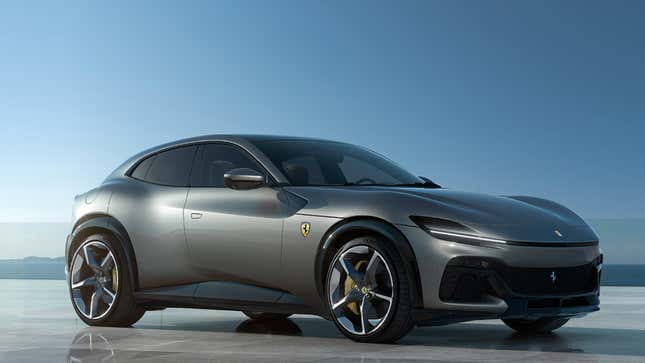 It's the absolute golden age of fast SUVs and crossovers right now. They come from all over the world and have all different types of drivetrains, but three things unite them all.
1) They're incredibly fast
2) They've all got all-wheel drive
3) They're all very expensive.
All in all, there are 19 different SUVs available in the U.S. right now with 600 hp or more. We considered lowering our parameters to 500 horsepower, but it would take a few years for me to round up every vehicle eligible for that list.
The fast SUV is arguably the king of the automotive landscape right now, and that's probably why Ferrari decided to throw its hat in the ring (even if the company doesn't want you to call it an SUV). The Purosangue is the latest entrant to this already-strong group. So, let's take a look at the most powerful SUVs you can buy today.