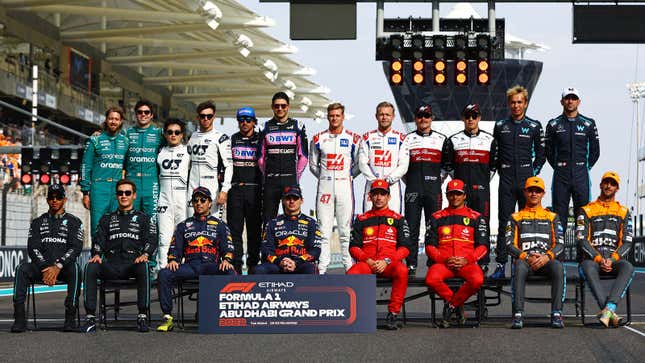 Just like me and you, Formula 1 drivers hold licenses to show that they know how to drive their race-ready machines. Called an FIA Super License, this document is issued by motorsport's governing body and shows that the drivers know their way around the fastest race cars on the planet. But, they also keep a record of your bad behavior on track.
That's because, just like the regular driving licenses that you or I might hold, these can have penalty points added to them every time an F1 driver misbehaves behind the wheel. In F1, drivers can pick up such points for causing a collision, running off track or behaving in any other sort of un-sporting manner. Once an F1 driver is handed a point, it will remain on their licenses for a full year.
If any driver on the grind manages to amass more than 12 penalty points over the course of a 12-month period, they are handed an instant one-race ban. As it stands, there aren't many drivers worryingly close to this figure, but a few drivers are nearing double digits.
Of the 20 drivers who make up the 2022 F1 grid, there are just three drivers that do not have a single penalty point on their Super License. These are Mercedes' Lewis Hamilton, Alfa Romeo's Valtteri Bottas and Ferrari's Carlos Sainz Jr.
But that means 17 other drivers have got at least one point on their Super Licenses. But, what were these penalties handed out for?
Well, we rounded up all the points currently sitting on Super Licenses in F1 to fill you in on all the on-track antics everyone's favorite drivers have been up to this past year. And, to keep you in the loop, we'll update this list every time more are dished out.