It's because the name "Lamborghini Militaria 001" (or "Lamborghini Mimran 001" since the Swiss family just bought into the company) was already taken by this. It took Lamborghini two expensive and completely useless prototypes to finally reach perfection with the third design (and a V12).
I guess some of you know about the 1977 Lamborghini Cheetah, a rolling attempt to get a contract from the US military. It was designed by Rodney Pharis, president of US based defense contractor Mobility Technology International. Lamborghini was happy to pass on the development. MTI ran into some legal difficulties since the car looked pretty much like the XR311 prototype from competing company FMC. Still, the first Cheetah was built in San José, then shipped so it could be displayed at the '77 Geneva Motor Show. After the European trip, this car was also used to shoot a commercial in Utah for potential costumers.
The Cheetah was doomed right from the beginning. Using a rear mounted Chrysler V8 with 190 hp, a three speed automatic transmission and run-flat tires, the weight balance ruined the handling so effectively that it was impossible to imagine the vehicle in a combat situation. But the US Army wasn't about to buy vehicles made abroad anyway, so the Cheetah project was cancelled after making just three more unfinished prototypes. The whole party cost Lamborghini so much that they couldn't even finish BMW's M1 project before going out of business for a while.
That takes us to the LM001.
G/O Media may get a commission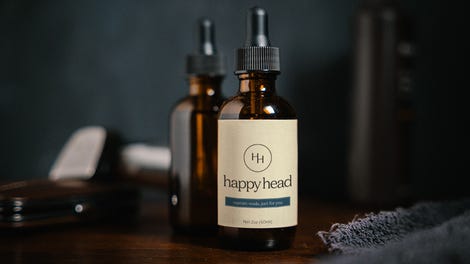 The Mimran family injected some cash into the Italians. The plan remained similar, and Cheetah's dual round headlamps were gone, just like the Chrysler V8. Instead, a 360 cubic inch AMC engine was put at the rear with a modest 180 horsepower. The LM001 was displayed at the '81 Geneva Show next to Lamborghini's new and more affordable car, the Jalpa, which was developed from the Silhouette. This sand-colored brick could do 100 mph in a straight line, but suffered from the same design flaw: it was tail-heavy. It's hard to see what did they expect after the Cheetah's failure.
Five years later, they fixed (almost) everything. The LM Antiore 002 prototype had the Countach LP 500S's V12 moved up to the front, supported by a full tubular chassis and a new suspension. It was twice as powerful, could seat ten people if necessary, while weighting 1100 pounds more. By the time it reached production as the LM002, permanent all-wheel drive (a first for Lamborghini) and lots of leather were added.
They also tried to use turbo diesel power in the LM003 prototype in hope of future orders from the military, but that car turned out to be underpowered.
Lambo's V12 was the only way.
(I know all this from Lambocars, which is an awesome site you should check out!)
Photo credit: Lamborghini and Pagani Automobili