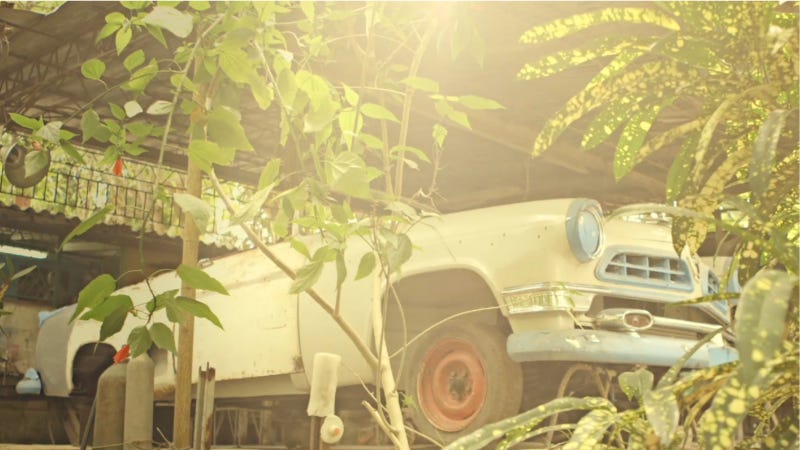 Ernest Hemingway is said to have uttered the famous quote "There are only three sports: bullfighting, motor racing, and mountaineering; all the rest are merely games." While there is some debate over whether he said that or not, if it is true we can assume that he was probably a car guy, or at the very least, a racing fan. Now his 1955 Chrysler New Yorker convertible is getting restored — if the restorers can figure out how to get the necessary parts down to Cuba.
The restoration is being recorded for the documentary Cuban Soul, which showcases the efforts of singer and actor David Soul (Hutch from Starsky and Hutch) to bring Hemingway's classic ride back to life. You can check out the trailer on Vimeo here.
Problem is, while the Cubans know a thing or two about keeping old American cars running far past their natural lifespans, they need parts for the job. And since the U.S. still maintains its embargo on Cuba, it will be a tough job to pull off.
You can check out the film's progress on their Facebook page. It's apparently still in production, as is the restoration, presumably. We can't wait to see how this turns out. Hemingway was one of America's greatest and one of the coolest sons of bitches who ever lived, so his car deserves to be brought back to its former glory.
Hat tip to Boldride!