Despite concerns raised by financial analysts, organisations within the auto industry are not worried about a so-called sub-prime auto loan bubble. Credit reporting bureau Equifax, not only refutes the possibility of a sub-prime crisis, but also suggests that these loans are helping car buyers.
In a recently released PDF report, Equifax makes the case that the rise of sub-prime lending is not a cause for alarm due to relative increase in sub-prime loans in comparison to more conventional products.
Specifically, the number of auto loan originations for consumers with nonprime credit scores (defined as consumers with an Equifax Risk ScoreSM less than 620) increased 2.4% from 2013 to 2014, while the number of originations for consumers with prime and super-prime credit scores (defined as consumers with an Equifax Risk Score of 620 and above) increased by 5.1% during the same period.
Given the overall increase in auto sales in the past year, auto-loans have increased across the board. With more buyers heading to the dealerships, lenders are seeing a predictable increase in credit challenged customers. While on the surface a low credit score may reveal a buyer that is of an increased "financial risk," Equifax says that most of these customers are often a victim of the market circumstances and that many of them use these loans to rebuild their credit worthiness.
The credit scores of consumers who received a subprime auto loan increased over the three-year period with a median improvement of 52 points. This is a 62.5% improvement over the group that did not take out an auto loan, who only improved by 32 points. Even more telling, those that took out an auto loan were four times more likely to have improved their score above 640 compared to the consumers who did not take out a loan.
G/O Media may get a commission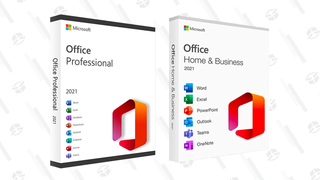 95% off
Black Friday - Lowest Price Ever - Microsoft Office Lifetime License
Equifax makes the claim that many customers who are requesting sub-prime loans often had economic conditions such as a job-loss or bankruptcy during the recession that has continued to plague their credit. I've spoken with several car buyers who ran into a hard time a few years ago, but now find themselves in a better financial situation and are ready to get a new vehicle. Often approval for sub-prime loans is their only way to make the purchase.
(Image: Getty)
If you have a question, a tip, or something you would like to to share about car-buying, drop me a line at AutomatchConsulting@gmail.com and be sure to include your Kinja handle.