It was Thursday morning that jetBlue flight 1416 from Long Beach to Austin had an emergency fifteen minutes into the flight and returned to its origin airport. All the while, passengers took photos and filmed videos of the incident. As with any other event, airlines are at the mercy of their passengers, when peril strikes.
JetBlue 1416 even had a celebrity on board, "Twilight" actor Jackson Rathbone, who live-tweeted the whole ordeal. The last thing an airline wants is everyone seeing that its plane and passengers are in danger, but let's face it — if you're on a plane that might be going down, you wanna get the word out to friends and family. Most of us would do the same thing. If not for that reason, then to film evidence for your lawyer when you sue the airline and manufacturer for "mental anguish." Okay, I'm partially joking, but that's many people do. 'Merica, right? Let's check out some of the tweets Jackson sent out about the flight.
G/O Media may get a commission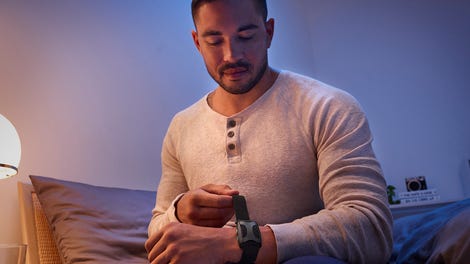 Passengers have taken photos of damaged planes, including "selfies." This March, when a U.S. Airways flight blew a tire in Philadelphia and caused a collapse of the nose gear, passengers had to be evacuated by inflatable slides. One passenger took this selfie (below), which quickly went viral:
In January of this year, a customer on a Singapore Airlines flight took the selfie below, while wearing an oxygen mask during an emergency:
Another jetBlue incident is perhaps the most famous of them all. On this date nine years ago, (September 21, 2005) jetBlue flight 292 had taken off from Burbank's Bob Hope Airport and was heading to New York's JFK airport, but the nose gear jammed and the pilots were unable to retract it. The plane flew around for the next two hours, but for most of that time, passengers were able to watch it play out on live television that was broadcast to their seat back TVs.
Personally, I think airlines should grab all of the technology they can in order to make flights safer, and to communicate what's really happening during an emergency. Twitter and Facebook on the aircraft are the new reality, forcing airlines to reactively respond to passengers and press during an incident. Two decades ago, if a plane crashed, airlines had time to compose a carefully worded statement to be read in front of the assembled press. But now, they usually respond first by acknowledging "an incident" with "more details to come."
Searching for MH370 this Spring (Getty Images)
Beyond social media, there's the satellite tracking and live data streaming capability — the lack of which has kept the world wondering where Malaysia Airlines flight 370 went after it disappeared from radar on March 8th of this year. This week at the Airline Passenger Expo in California, Panasonic Vice President David Bruner said, "Flight tracking needs to be on every aircraft. We don't ever want to see a plane go missing again." In addition to tracking, live data streaming would provide valuable diagnostic information for all of the critical systems on the aircraft. The opportunities are available, the technology is out there, and it's up to the airlines to decide that human lives are worth the cost of adding the equipment.
All other images via Twitter, with credit to original posting member.