Good morning! Welcome to The Morning Shift, your roundup of the auto news you crave, all in one place every weekday morning. Here are the important stories you need to know.

1st Gear: Elon And His Crazy Plans
Now that the Model 3 production has (finally) begun, many are wondering what Elon Musk's next steps are as CEO of the Tesla. There has been some speculation regarding his leaving the company or stepping down as CEO, but he confirmed to the New York Times that he'd be staying on until 2028 and would accept a crazy new compensation plan.
Tesla announced today that Musk won't be paid until Tesla reached some, er, very lofty milestones that are based on the company's market values and operations. Only then will he see payment. The numbers, as per the Times:
Tesla has set a dozen targets, each $50 billion more than the next, starting at $100 billion, then $150 billion, then $200 billion and so on, all the way to a market value of $650 billion. In addition, the company has set a dozen revenue and adjusted profit goals. Mr. Musk would receive 1.68 million shares, or about 1 percent of the company, only after he reaches milestones for both.
"If all that happens over the next 10 years is that Tesla's value grows by 80 or 90 percent, then my amount of compensation would be zero," he said. (His calculations were based on the stock price at the beginning of this year when the company was worth about $50 billion.)

Still, he contended, "I actually see the potential for Tesla to become a trillion-dollar company within a 10-year period."
G/O Media may get a commission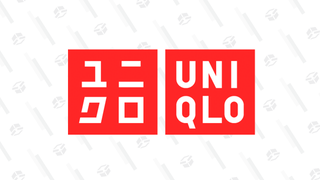 Year-round basics
Uniqlo Summer Sale
Tesla is currently only worth about $59 billion.
It's unclear exactly what the benefits of this strategy are, but, as the Times also pointed out, Musk doesn't actually take a salary from his role at Tesla. California State law mandates that he get paid at least minimum wage, so he has a bunch of checks that amount to about $37,000 annually that he doesn't cash.
Obviously, Tesla has to sell some cars to raise its market value. But this much is obvious: under this new plan, Musk's salary will not depend on how many cars Tesla sells.
Is this some kind of splashy publicity stunt? We'll have to wait and find out.
2nd Gear: Poor Jeep Sales Make Marchionne Sad
As it stands right now, Jeep is Fiat Chrysler's most valuable brand. With the SUV-craze at a high, the company was depending on Jeep to bring in the big bucks in 2017. But Jeep sales fell last year and FCA CEO Sergio Marchionne isn't happy about it.
Jeep's global vehicle sales fell by one percent last year, from 1,401,321 vehicles sold in 2016 to 1,388,208 vehicles sold in 2017, according to Automotive News Europe. European Jeep sales increased, but they did so slowly despite a rising SUV market.
But! Jeep sales in the Asia Pacific region rose by 36 percent. So that was good.
Marchionne wants better, and said that FCA did a "lousy job" with the marque. For 2018, FCA plans on selling 1.9 million Jeeps globally. Marchionne supposedly later raised that figure to two million, as Bloomberg reports, though AN Europe couldn't confirm it.
It's an ambitious goal, especially when 2018 doesn't look like it will be a good year for car sales (in America, at least). But, hey, it's good to be ambitious, right?
3rd Gear: Volkswagen Drinking Volvo's Milkshake
Volvo has successfully established itself as the Safe Car Brand. Volvos are safe! Buy a Volvo if you want to be safe! But now Volkswagen wants the next Golf to be the last word in safety.
VW will invest €1.8 billion ($2.2 billion) in the next-gen Golf to make it the safest and most connected car around, according to its press release. Karlheinz Hell, the head of VW's compact series group, said:

"The next Golf will take Volkswagen into the era of fully connected vehicles with extended autonomous driving functions. It will have more software on board than ever before. It will always be online and its digital cockpit and assistance systems will be the benchmark in terms of connectivity and safety."
So, we're supposed to buy Golfs when we want to feel safe, apparently. That makes me think the next-gen Golf is going to get decently heavier if it's to have all those safety and connectivity feature on board.

4th Gear: Jaguar Land Rover Lowering Output
Last year, car sales didn't only slow down here in the U.S. They weren't great in the UK, either. And Brexit certainly didn't make anyone feel better.
"Flat" sales for Jaguar Land Rover in Britain and Europe last year, in part, has caused the automaker to reduce production in its Halewood plant later this year, reports Reuters. Tax hikes on diesel cars are just another reason.
JLR's statement read:
"Ongoing uncertainty surrounding Brexit is being felt by customers at home and in Europe.

"Concern around the future of petrol and diesel engines – and general global economic and political uncertainty – and it's clear to see why the industry is seeing an impact on car sales.

"Following a review of planned volumes, we are planning to make some temporary adjustments to the production schedule at Halewood in Q2."
They are billing this as a short term thing, and it might be that. Or, it might not be.
5th Gear: A Big, Shiny And New Auto Facility Is Coming To Detroit
Detroit didn't win Amazon's second headquarters, but that doesn't mean the city isn't getting a new factory.
Automotive supplier Flex-N-Gate Corp will build what Reuters calls the "largest new auto factory" built in Detroit in the last two decades. Investment in the plant came from Ford, Flex-N-Gate and the city of Detroit to train its citizens to work in an automated factory.
From the story:
The $160 million plant will make metal and plastic parts for Ford Motor Co (F.N) vehicles and is projected to employ more than 400 people when it opens in October. For Detroit, the plant represents a more realistic, smaller scale approach to bringing jobs back to areas of the city abandoned as manufacturers left for the suburbs, other states and overseas.
The plant is about 60 percent finished. It's unclear how much workers will be paid at the new factory, though Flex-N-Gate owner Shahid Khan expressed support of a $20 an hour minimum wage "to break the cycle of poverty."
He also said that working at the plant will require "more brain power and less muscle" because workers will be using automated presses and other machinery.
Reverse: Really, Who Killed It?
Neutral: Do You Think Tesla Can Achieve Its Goals?
Do you think Tesla will ever be valued as a $1 trillion company? Will it become something like General Motors in its 1950s boom years, or will it end up bought up as a brand after years of decline, like Volvo a few years ago?