At the core of Telsa's business model is the fact that everyone pays the same for their cars. But now some Tesla stores may be pulling off old dealership tricks, giving discounts to hit sales quotes. And Tesla worries that could become a problem for the brand.
According to Bloomberg, Elon Musk sent an Aug. 29 email stressing that Tesla stores not discount cars and that the retailers must adhere to a pricing strategy that is "fundamental" to the brand's integrity.
This comes in response to a Reddit thread where a customer questioned the discount he was offered. Musk investigated the claim and said that corrective action was taken.
Tesla is trying to keep sales of Model S and Model X cars strong while it ramps up production to meet the demand for the upcoming Model 3. Because the stores are under pressure to meet quarterly sales targets, some of them are taking a "dealership" approach to moving enough units by offering discounts to some customers.
Brad Erickson from Pacific Crest Securities, a firm that analyzes sales figures, said this:
"We detected aggressive Model S discounting at U.S. sales centers intended to maximize Q3 deliveries... We found Tesla has been employing a deeper discounting formula to drive sales of inventory models, with all offers expiring this Friday, the last day of the quarter."
G/O Media may get a commission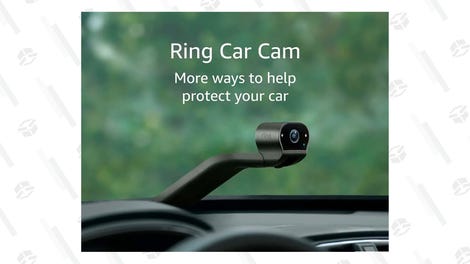 Musk responded by saying that it was acceptable to discount floor models or cars that were damaged in transit, but made it clear that there should never "be a discount on a new car coming out of the factory in pristine condition, when there is no underlying rationale."
Of course, the rationale from the perspective of the retailers is motivation to hit a specific sales target by a certain date and like traditional franchised car dealers, some will offer a customer an additional incentive in the way of a discount to make a sale in time.
The problem with this is that if potential Tesla buyers suspect that it is possible to get a better price elsewhere it erodes trust in the brand. The reason why many buyers hate purchasing from a dealership is the anxiety that their skills as a negotiator may mean that they don't get as good of a price as someone else.
Telsa's fixed price policy removes that factor and ensures that the purchase process for a new Tesla is a level playing field between the buyers and the sellers.
Musk seems to understand that discounts on a brand new, undelivered model could lead to a chain reaction and a drastic shift in how his stores operate.
He said in his email:
"I'm sorry for the Draconian language, as I am super grateful for your hard work, but there is nothing that matters more than our integrity as a company... Customers need to know with absolute certainty that they can always trust Tesla to do the right thing."
As Tesla grows from a small automaker to a much larger player in the market, their biggest challenge is going to be maintaining their business model while achieving the expected sales targets.