Good morning! Welcome to The Morning Shift, your roundup of the auto news you crave, all in one place every weekday morning, but in particular this morning, which is when you'll read these necessary pieces of information.

1st Gear: Oil Sees An Electric Problem

Automakers want you to evenually worship at the altar of electric vehicles, which, believe it or not, has a very strong upside. And while EVs aren't new, of course, there seems to be more momentum now than ever. That's starting to give big oil companies the heebie-jeebies. Bloomberg explains:
OPEC quintupled its forecast for sales of plug-in EVs, and oil producers from Exxon Mobil Corp. to BP Plc also revised up their outlooks in the past year, according to a study by Bloomberg New Energy Finance released on Friday. The London-based researcher expects those cars to reduce oil demand 8 million barrels by 2040, more than the current combined production of Iran and Iraq.

Growing popularity of EVs increases the risk that oil demand will stagnate in the decades ahead, raising questions about the more than $700 billion a year that's flowing into fossil-fuel industries. While the oil producers' outlook isn't nearly as aggressive as BNEF's, the numbers indicate an acceleration in the number of EVs likely to be in the global fleet.
With Tesla trying to bring the Model 3 into the mainstream, Chevy touting the Bolt, and Volvo deploying an electric strategy in the next couple of years, maybe we will start to see the tiny amount of EV sales climb. I'm looking forward to the eventual stories of oil execs putzing around town in a Nissan Leaf or something.
2nd Gear: Not The Best Year For FCA, I Suppose
It's been a not-so-good year for Fiat Chrysler, between a whopper of a lawsuit accusing FCA of diesel cheating and how Sergio Marchionne's literally incapable of deciding whether he'd like to see the Italian-American automaker merge with any entity.
G/O Media may get a commission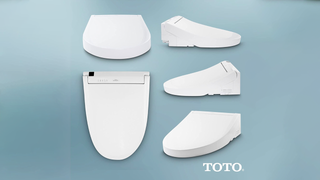 44% off
Toto Washlet Electronic Bidet Toilet Seat
Now, it's recalling 1.33 million vehicles worldwide, partly because of potential fire risks, partly because of defective airbags, Reuters reports.
The Italian-American automaker said it is recalling about 770,000 sport utility vehicles because of a wiring issue that may lead to inadvertent deployment of the driver-side air bag and is linked to reports of five related minor injuries, but no crashes.

The company said wiring could chafe against pieces of steering-wheel trim, potentially causing a short-circuit and ultimately leading to an inadvertent air bag deployment. The issue could also cause unintended windshield wiper operation or inoperable switches.

The automaker is also recalling 565,000 vehicles to replace their alternators because of fire risks. The company said hot ambient temperatures could lead to premature diode wear, may result in a burning odor or smoke, could impact the anti-lock braking system or lead to engine stalls.
The air bag recall covers 538,000 2011-2015 Dodge Journey vehicles in North America and 233,000 2011-2015 Fiat Freemont crossovers, Reuters reports. The alternator recall covers 2011-2014 model years for the Chrysler 300, Dodge Charger and Challenger, Dodge Durango SUV, as well as 2012-2014 Jeep Grand Cherokee SUVs.
At the very lest, no fatalities are linked to the possibly-related crashes.
3rd Gear: Sales Slowdown Everywhere, Brexit Edition
The auto industry seems to be keenly aware that it's heading toward a bad place, even if no one's being up front about it. And it's not just in the U.S., our very British friends across the pond are seeing a slowdown come into focus, as well, according to Bloomberg.
Europe's car market is at an inflection point, with momentum set to wane in the second half of 2017 after more than three years of recovery from a two-decade low. Buyers in Britain have been particularly cautious due to economic uncertainty as the country prepares to exit the European Union. Soaring consumer confidence and an appetite for attractive new city cars and sport utility vehicles have pushed up demand elsewhere in the region.
One analyst who spoke to Bloomberg called it a natural decline, but the U.K. in particular dropped 4.8 percent last month, thanks to uncertainty over the country's decision to leave the E.U. Who could've guessed that Brexit would have major implications. Hm.
4th Gear: The New Honda Accord Is Here And It's Ready To Save Sedans
The obsession with crossovers has stung the sedan market like a hyper-sensitive automotive bee, and sent the whimpering four-doors into a sustained slump that has persisted for a while now. But there is good news to be shared, my dear people: the Honda Accord. There's an updated model, and it's coming for you.
The new Accord, like rival Toyota Motor Corp's (7203.T) all-new Camry launching this month, is expected to offer major improvements in fuel economy, technology, styling and safety, according to Honda's U.S. dealers.

Honda declined to discuss details ahead of Friday's event in Detroit.

The Accord and Camry are pillars of their manufacturers' U.S. businesses, each selling well over 300,000 vehicles a year. In the coming months, Nissan Motor Co Ltd (7201.T) is expected to launch a new Altima midsize sedan, and Hyundai Motor Co <005380.KS will launch a new Sonata midsize car. Both are popular marques that will be promoted heavily.

"There has been no new news on the midsize sedan side for three years and we think this is a great opportunity to bring attention back to the segment," said Jack Hollis, Toyota's head of marketing for North America.
If I'm a betting man, I'd say Higher Gas Prices comes further up the list on things that'll stop the crossover tide, far above New Accord. But I'm sure I've been wrong more times than I'd ever like to know.
The car will debut today.
5th Gear: German Government Going Hard On Daimler
German police have been investigating Daimler for months over possible diesel cheating, and just this week the government summoned officials from the automaker to address the allegations.
Now, according to Automotive News Europe, the German government says it's going to test additional vehicles to examine whether Daimler, like Volkswagen, cheated diesel emissions.
Germany's KBA motor transport authority, which is also looking into potential emissions violations at other carmakers, will oversee the tests, transport ministry spokesman Ingo Strater told reporters in Berlin on Friday.

On Thursday, details emerged that two engines used in Daimler's Mercedes-Benz cars were being scrutinized by Stuttgart prosecutors as part of an investigation they opened in March.

"The KBA is testing vehicles from Daimler, just as it has done with other manufacturers in the past," Strater said.
Again, I wonder, who hasn't cheated diesel emissions?
Reverse: From The Starliner To The Avanti
Neutral: About FCA
I saw a version of this question somewhere yesterday, but I can't remember where or exactly the content, but it went something like: If FCA falls apart for good, who's to blame for its downfall?