The history of all Ford V8 hotrods traces to Edsel Ford himself, who built this two-seat roadster in 1934 dubbed the Model 40 Special Speedster. After being hidden for 41 years, then restored by the Ford family, it's debuting at Pebble Beach this year. Here are the first live, gorgeous pictures.
Inspired by the European sports cars of the early 1930s, Edsel Ford asked the conservative designers at Ford to build him a bespoke roadster in the same style, rejecting their first attempt as not streamlined enough. While it began with pieces of a '34 Ford, it ended up far more exotic after many revisions, with an aluminum body bolted low over a tubular aluminum frame. Under its sleek hood rested a 75-hp Ford flathead V8 — until that first engine cracked in a winter freeze. Edsel had an upgraded 239-cu. in., 100-hp Mercury V8 installed in 1940, along with new instruments in the dash.
Over the years, Edsel Ford and his employees kept tweaking the Speedster, but after his death in 1943 and the subsequent Ford family chaos, the car left Ford's control. It's history became muddled, and for many decades its last known owner was a U.S. sailor who'd bought it for $603 in 1958. He drove it for a few years, then took it apart — where it sat for 40 years, eventually covered in dust and junk.
G/O Media may get a commission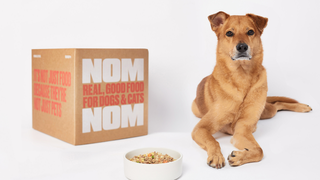 Car collector Bill Warner tracked down the roadster in 1999, bringing it to the Amelia Island Concours; it had a cheap coat of red paint and an engine in pieces. After being sold for $1.78 million in 2008, it was reclaimed by the Ford family estate in 2010 following the death of the buyer.
The restoration by RM Auto in Ontario, Canada, restored the original grilles, leather, instruments and the Mercury V8, which had been removed but kept with the car. When it turns over today, it sounds much as Edsel Ford would have heard it 77 years ago.
---
You can keep up with Justin Hyde, the author of this post, on Twitter or Facebook.