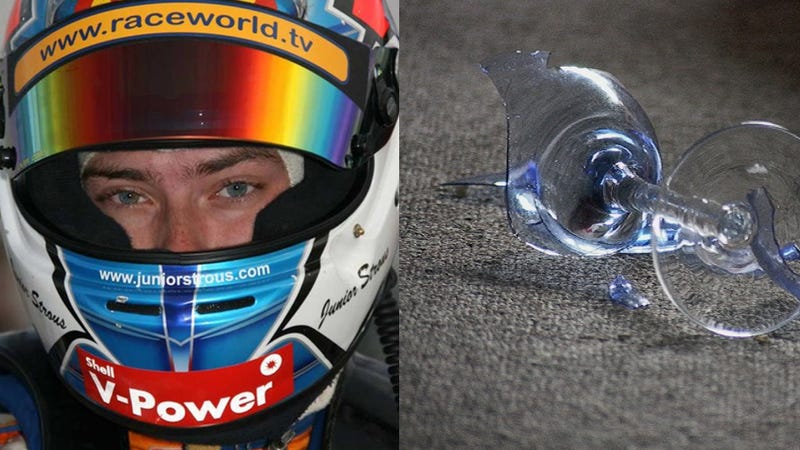 Dutch racing driver Junior Strous has been arrested in the Netherlands for stabbing a friend over a matter of 3,000 euros. Strous was arrested after fleeing from the Hague, but only made it to Rotterdam before the cops caught him.
Strous, 27, was known here in the States for racing in the Indy Lights series and the Champ Car Atlantic series.
Strous was "crazed and tipsy" before going all Mr. Stabby on the 22-year old victim, according to a poor Google Translation of a report of the incident by Waar In Holland. Witnesses at a nearby restaurant reported the two men arguing over a debt owed to Strous, before Strous grabbed a broken glass and slashed the victim across the neck. The victim is said to have survived, but is in serious condition.
Cops managed to hunt Strous down by tracking the GPS system in his BMW after he went on the lam, and he's probably going to go to prison for a very long time.
If Formula One is worried about being boring, Junior Strous probably has a few ideas.
H/t to McNewbie
Photo credit Champ Car/Quinn Dombrowski