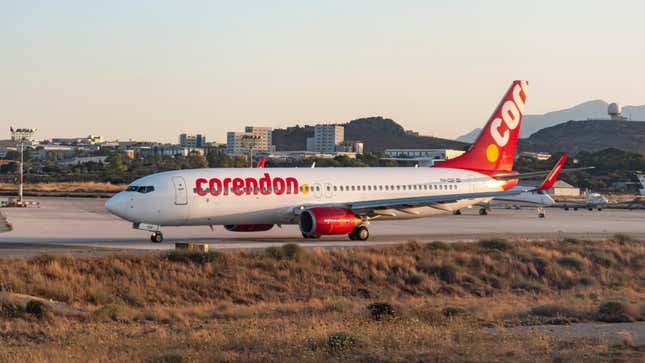 Crying children have been the quintessential airline nuisance since passenger flights became affordable enough for families. While the criminal antics of unruly adult passengers have certainly escalated how awful flights can be, underage fliers still catch the scorn of other passengers. An airline targeting Dutch vacation-goers has now begun offering an adult-only zone on its aircraft.
Corendon Airlines is implementing an adult-only zone on flights between Amsterdam and Curaçao, the Dutch territory in the Caribbean. The zone would consist of nine XL seats and 93 standard seats at the front of the airline's Airbus A350-900. The cordoned-off section roughly amounts to the first 17 rows out of 33 on the plane, as the vacation airline doesn't have first or business-class cabins. Correndon announced that it will cost an extra €100 ($106.40) for tickets in the section's XL seats and €45 ($47.90) for standard seats.
Atilay Uslu, Corendon's founder and CEO, said in a release:
"On board our flights, we always strive to respond to the different needs of our customers. We are also the first Dutch airline to introduce the Only Adult zone, as we try to cater to travelers who are looking for some extra rest during their flight. We also believe that this can have a positive effect on parents traveling with small children. They can enjoy the flight without worrying when their children make a little more noise."
It's easy to see the benefits for passengers wanting to separate themselves from children on the flight. However, it's tougher to see the benefit for parents as the airline claims. Passengers not paying the surcharge to be in the adult-only area doesn't mean that they won't lash out at parents.