Good morning! Welcome to The Morning Shift, your roundup of the auto news you crave, all in one place every morning of every weekday. Here's what you need to know from this unbelievably optimized global industry.

1st Gear: PSA is Somehow Making Money After Acquiring Opel
PSA Peugeot-Citroën had been struggling for years trying to get Europeans to buy mostly a lineup of uniformly bronze midsize sedans with no character. It responded to its challenges in the most sensible way imaginable: It purchased Opel, which had... been struggling for years trying to get Europeans to buy mostly a lineup of uniformly bronze midsize sedans with no character.
It was the dumbest auto merger I could possibly think of, short of the time Packard bought basket-case Studebaker without even doing an independent audit of Studebaker's books.
In any case, because the world makes no sense, PSA just posted record earnings, as the Financial Times reports:
Opel-Vauxhall, the perennially lossmaking carmaker acquired by Peugeot owner PSA last year, has turned a profit in the first half of the year, as its French parent reported record earnings.

The two brands, which make the same cars that are badged Vauxhall in the UK and Opel elsewhere, posted a €502m profit for the first six months of the year, compared to a loss of €179m during the past five months of 2017.

[...]

In the first half of 2018, PSA reported operating profits of €3bn, up 41 per cent compared to a year earlier, on revenues that were also 40 per cent higher at €38.6bn. Profits at PSA's older brands — Peugeot, Citroën and DS — were up 30 per cent at €1.9bn.


Rising profits came despite raw material cost increases and exchange rate headwinds, due to an increase of sales, a positive product mix and further cost reductions.
G/O Media may get a commission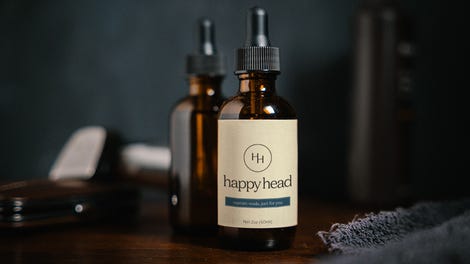 The FT claims that this is all thanks to increased sales, cost cutting (at Opel? Imagine that!) and a "positive product mix," even in spite of rising costs of raw materials and problems with exchange rates.
What that means is there are new crossovers and SUVs on sale over there. I myself can only assume witchcraft is also involved.
2nd Gear: Mitsubishi and "Sales Surge" Somehow Appear in Same Sentence
Speaking of nothing making sense, Mitsubishi just claimed a 36% rise in operating profits this quarter thanks to a "sales surge," as Automotive News put it in today's report Mitsubishi operating profit soars 36% on sales surge, cost cuts:
Operating profit advanced to 28.1 billion billion yen ($253.9 million) in the fiscal first quarter ended June 30, from 20.6 billion yen ($186.1 million) a year earlier, the company said July 24.

Parent company net income increased 23 percent to 28.2 billion yen ($254.8 million) in the April-June period, from 23 billion yen ($207.8 million) in the previous fiscal year.

Revenue climbed 27 percent to 560 billion yen ($5.06 billion) in the three months, while worldwide retail sales grew 21 percent to 292,000 vehicles.

To thank are the company's new crossovers, the Eclipse Cross, Outlander PHEV and Xpander MPV, apparently. I'm still not ruling out the occult.
3rd Gear: Tesla Haven Norway is Getting Pissed
Remember how in the early days of the Tesla Model S, news reports would always come out about how Norway was leading the way in embracing the then-new future car company? Yeah. They're pissed now, because buying a new Tesla is one thign, keeping it on the road is another, as Bloomberg reports:
After a fender-bender with his Tesla Model S last February, Tor Havard Wiig figured he would be back on the road within a week or two. Five months on, he is still waiting on parts—and he's ready to sell the two-year-old car.

The delay and scant communication from Tesla show "there is a lot lacking there," said Wiig, a 43-year-old technology consultant in the Norwegian coastal city of Bergen. "I never expected it to take so long to fix such minor damage."

[...]

In Norway, where plug-in hybrid and electric vehicles made up more than half of new car sales last year, Tesla is the lowest-ranked automaker on a list of brands for quality of service, and fourth-worst among companies in all sectors.

Bloomberg points out that while Tesla sales are up 70 percent in Norway, its repair staff has only grown by a third. If Norway is indeed a glimpse into the future of a Tesla-rich market, things don't look great.
4th Gear: Audi Brings In BMW Dude Because Having Your CEO in Jail is a Bad Look
If you're curious how VW is handling the somehow-still-ongoing fallout from Dieselgate, well, things could be better. Engine development expert Markus Duesmann will be moving from his current job as BMW purchasing director over to run Audi after its boss Rupert Stadler got arrested and jailed, as Automotive News reports.
I bring this all up not only because I love seeing German auto executives rotate from company to company, but also because it's a reminder that VW is still having Dieselgate issues after all these years, something echoed in a new report from the Financial Times. The FT points out that while operating profits and margins are up, shares are not. The reason is clear, sayeth the FT:
The problem is that while VW has taken big steps to cut bloated costs, reduce engineering complexity and drive full-throttle into electric and self-driving technologies, visible reforms on governance have been few.

Nearly three years after the cheating was exposed, the US court-appointed compliance watchdog in April called reforms "unsatisfactory" and cited a lack of "true cultural change".
That's silly. I'm sure appointing another German from another German automaker will clear this all up.
5th Gear: Jeep in China is Suffering from Old Models
If you're curious how Fiat Chrysler is doing over in China, the answer is not all that great! The problem is, basically, they have some Jeeps that are doing good, but, like they've been around for a minute at this point and that's just not enough. I wonder why I find this story relevant. Huh.
Anyway, here's the report from Automotive News China:
Fiat Chrysler Automobiles China sales plunged 35 percent to 11,371 in June as the automaker has slowed the introduction of new and redesigned models.

FCA's first-half China sales also fell 35 percent to 70,278, according to FCA's joint venture partner Guangzhou Automobile Group Co.

[...]

FCA posted robust growth over the past two years when it launched sales of three locally produced Jeep models — the Cherokee, Renegade and Compass — from 2015 to 2016.

But it took the automaker a year and half to launch sales of a fourth Jeep model, the Grand Commander, which went on sale in April.
It sounds like the problem over there is that FCA is held up by Jeep, but Jeep can't operate fast enough to hold up all of FCA. Again, hm.
Reverse: Relevant to this story: Remember Daewoo?
Neutral: Why Does Nothing Make Sense Anymore?
You know how when people started talking about global warming it was like, ah, yeah, ok, it will get hotter and that's going to be terrible, but then everyone was like "global warming? No, we meant climate change" and instead of just increased heat, now we're realizing we're getting greater weather extremes? Yeah, I feel like the car industry is doing that. But hey, maybe I'm reading too much into all of this.