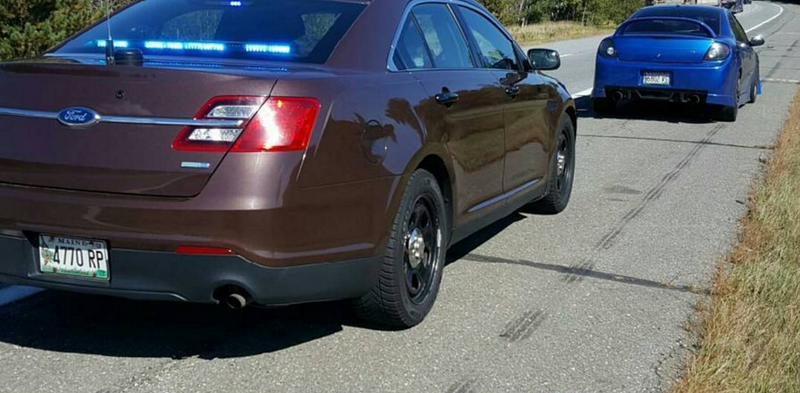 Some dumbass teenager somehow managed to get a blue Dodge Neon up to 146 miles per hour, and then got caught by police. He went to jail, but the worst punishment came from the police department posting about it on their Instagram.

According to the Instagram post by the Maine State Police, Lt. Bruce Scott got a call for a speeding "blue sports car" about 9-to-12 minutes from his location, but it only took 18 year-old Tyler Barrows two minutes to go flying by at 146 miles per hour.
Lt. Scott said he had never clocked anyone going that fast, let alone in a Dodge Neon—although this one appears to have been an SRT-4, which was far from slow—and arrested Barrows for criminal speed, failure to provide proof of insurance and failure to provide proof of inspection.
That's one fast fucking Neon, but somehow not the fastest!
Hat tip to Tycho and Jeff!