Fans at Daytona International Speedway's Bike Week had a rude awakening this weekend when a black Toyota pickup ran into four people and six motor homes in the infield campground. The Orlando Sentinel reports that the accused driver admitted to drinking before getting behind the wheel.

Per the Sentinel, 43-year-old Cocoa Beach, Fla., resident Abbie Kinney told an officer at Daytona that she "shouldn't have been driving," as she had drunk three beers before getting behind the wheel of the Toyota around 2 a.m. early Saturday morning. Police told the Sentinel that she blew a .179 on a breathalyzer test, and then a .170 on a do-over—over twice the legal limit for driving in Florida on both attempts.

Fortunately, the worst injury reported by Fox 35 was a broken leg. One of the four people hit by the truck was AJ Maddox, who was enjoying the late-night Daytona campground festivities with some friends when Kinney's truck came barreling through their campsite. Maddox told Fox 35:

I got lucky. I really did. I don't know how I'm standing here right now. If I had been standing a foot to the left or the right, who knows.
G/O Media may get a commission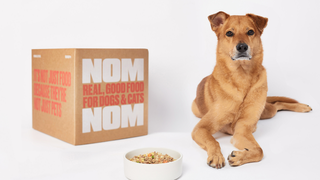 Maddox explained that he had to duck underneath an RV to escape, and that he feels fortunate that he only has a sore back.

Fox 35 reports that Kinney faces several charges including driving under the influence following the crash.
Daytona Bike Week festivities continue throughout the week, with everything from bike shows to supercross. Most importantly, if you feel as if you shouldn't be behind the wheel or handlebars of a vehicle, take advantage of those on-site campgrounds and find a safe place to sleep it off there.
[H/T Arpad!]

Screencaps via the Orlando Sentinel
---
Contact the author at stef.schrader@jalopnik.com.