More than 750 flights in and out of Britain's Gatwick airport have been disrupted or cancelled due to the frequent presence of drone flights over the airport, Sussex police are reporting. Authorities say the majority of more than 110,000 holiday travelers will be disrupted.

Local police reported industrial-style drones have been frequently flying over the Gatwick runway, shutting down operations since Wednesday night, the BBC reports. Current flight cancellations extend until 2:00 p.m. EST today, according to one airliner reporting to the BBC.
Police are currently looking for the operator of the devices, as they have no means of taking down the drones directly without risking stray bullets, according to Gatwick chief operating officer Chris Woodroofe via the BBC.
The first drone was cited around 21:00 GMT, or 4:00 p.m. EST yesterday. The runway went active again briefly early Thursday morning but had to close again just 45 minutes later due to another drone.
Here's more on the situation on the ground at Gatwick via the BBC:
A Gatwick spokeswoman said extra staff had been brought in and the airport was "trying their best" to provide food and water to those who needed it.

About 11,000 people are stuck at the airport, Mr Woodroofe said.

A number of flights bound for Gatwick were diverted to other airports overnight, including seven to Luton, 11 to Stansted and five to Manchester. Other flights have landed at Cardiff, Birmingham and Southend.

The Civil Aviation Authority said it considered this event to be an "extraordinary circumstance", and therefore airlines were not obligated to pay any financial compensation to passengers.

G/O Media may get a commission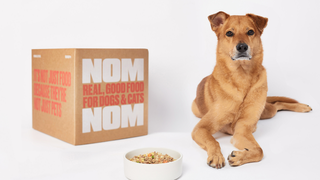 Anyone operating one of the drones could face up to five years in jail if caught, and there are currently 20 police units searching for them. The problem is, they're going to be hard to find, according to police:
Supt Justin Burtenshaw, head of armed policing for Sussex and Surrey, described attempts to catch whoever was controlling the drones as "painstaking" because it was "a difficult and challenging thing to locate them".

"Each time we believe we get close to the operator, the drone disappears; when we look to reopen the airfield, the drone reappears," he said.

We will be updating this post as we learn more.