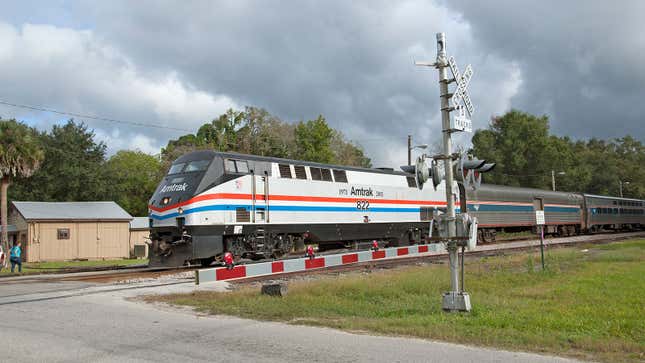 A driver has been taken to hospital with serious injuries after he was hit by an Amtrak train at a level crossing in Berrien County, Michigan. The driver is reportedly in a stable condition after colliding with a Chicago-bound Amtrak train yesterday morning.

The crash, which was first reported by ABC News, occurred on Tuesday (June 6th) at around 11:30 am at a railroad crossing on Pardee Road near US Highway 12. According to deputies from the Berrien County Sheriff's Office, the safety barriers were closed at the time of the crash, but the driver of the car drove around the arms and was subsequently hit by the train.
Following the collision, the 44-year-old driver was taken to hospital with "serious injuries." The driver is now in a stable condition, but the crash remains under investigation, according to Berrien County Sheriff's Office.
In the aftermath, Amtrak initially announced that the train would be delayed and that passengers could expect to reach Chicago late in the afternoon. However, it was soon forced to cancel the service due to "equipment availability issues."
The collision between an Amtrak train in Michigan and this passenger car is the latest in a long line of rail crossing crashes we've heard about so far this year. Florida's notorious Brightline service has had several run-ins with other vehicles at rail crossings, including this incident that left a car hauler in tatters back in April.
Last year, almost 600 people were killed at train crossings across the U.S., according to the Federal Railway Administration, so it's never a good idea to mess with trains when they cross your path. They're always bigger than you, heavier than you and will take infinitely longer to come to a safe stop.