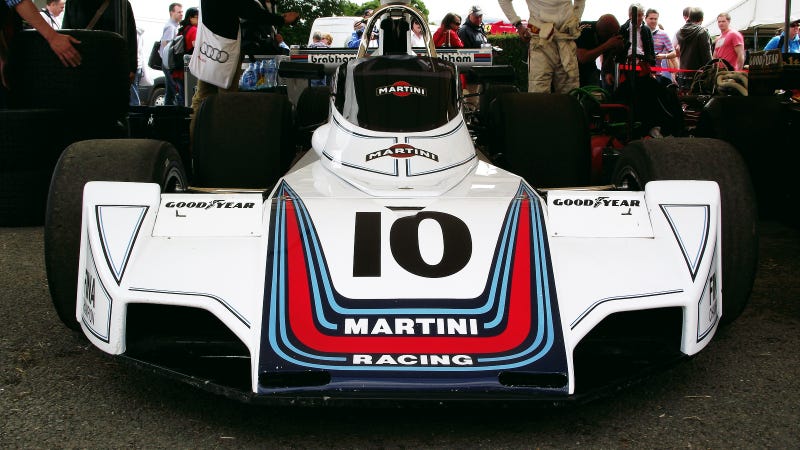 One of the greatest race liveries of all time is set to return to F1 this year — Martini is coming back, running full colors on the 2014 Williams.
Neither Martini nor Williams have officially confirmed that they will have a deal together, but it's pretty clear that it's going to happen, as Autosport and just about every other living human being paying attention to F1 right now report.
The first indication that Martini was coming back was when the official F1 store accidentally started offering Williams/Martini merchandise, which has now been removed.
Presumably the new Williams will show up in classic blue and red over white, the colors Martini used in their first F1 races with back in 1975 with Brabham. Martini then went to blue over red, then blue and red over green for Lotus, and then went away as a full-color sponsor.
Williams isn't the first alcohol-sponsored team of recent years, as it should be remembered that Force India has been running as a giant ad for scotch and beer for the past few seasons.
Photo Credit: BiTurbo288, Getty Images