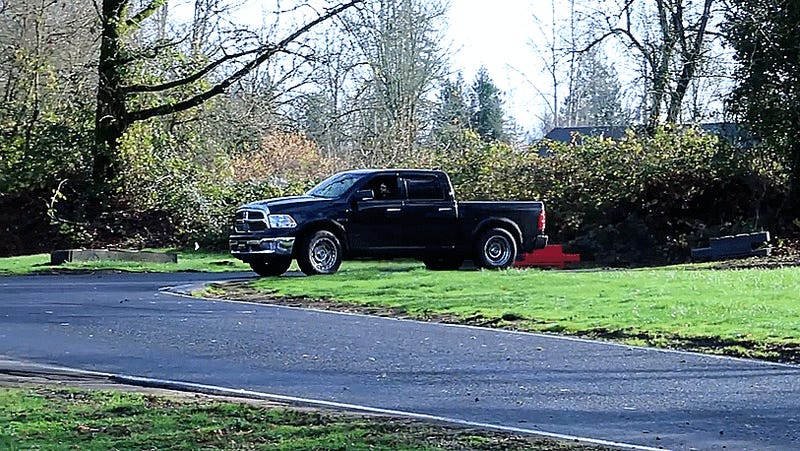 Few things are more hilarious and satisfying than seeing a vehicle do something outside of its intended use. Take pro drifter Chelsea DeNofa's diesel pickup truck, for example. He drifts the truck, too. I mean, why not?

DeNofa was trying to dry the some wet spots on the kart track at Pat's Acres Racing Complex with his Ecodiesel-powered Ram pickup. So, he pulled the ABS fuse, disabled traction control and decided to dry it the fun way.
The Ram was a little modified, with an ECU tune, 3.5-inch exhaust, intake, lowering springs, and 33-inch Nitto Ridge Grappler tires on Centerline wheels. All together, it slides like a champ—never mind that the track is barely wider than the truck is long.