Drag racer Katarina Moller died as the result of a crash during an exhibition run in a jet dragster at Sebring International Raceway on Thursday, a spokesperson for the track said that night. She was 24.

The spokesperson's emailed statement on the fatal crash said Moller, who was from Sarasota, Florida and went by "Kat," crashed on her opening run of the night at Sebring during the track's weekly Thursday-night drags open for the public to bring their cars, street legal or not, for drag runs during the fall. Moller was on her first of two scheduled exhibition runs for the crowd that night when the crash occurred, the spokesperson from Sebring told Jalopnik.
The Sebring spokesperson said the track has hired Moller's race team, Larsen Motorsports, for the past several years to do exhibition runs during the public events. Moller ran the same jet dragster on Thursday night as she did during a different exhibition run at Sebring in the spring, the spokesperson said.
The track statement didn't say what might have led to Moller's crash, only that its cause is under investigation by the Highland County Sheriff's Office. The office is asking anyone who was in attendance and might have recorded the run to call the office's Criminal Investigation Unit at 863-402-7250.

Sebring International Raceway's still has one scheduled Thursday-night drags event left, listed on its website as happening on Dec. 6. When asked if that event was still on, the Sebring spokesperson told Jalopnik the track has not yet had any discussions on the rest of the drag-racing season.
G/O Media may get a commission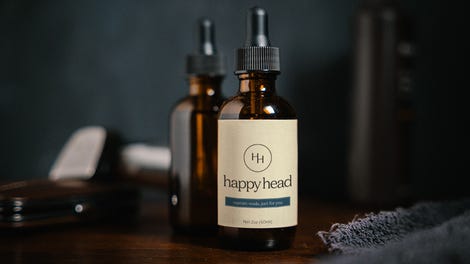 Moller started racing Jr. Dragsters at 11 years old, according to her biography on Larsen Motorsports' website, and made her professional racing debut in 2014 in a jet dragster. She was a graduate student at Florida Tech, the bio says, and had a mechanical-engineering degree. She was in her fifth race season with Larsen Motorsports, the Sebring statement said, competing at local tracks for the team.
Larsen Motorsports posted a statement on its Facebook page overnight, asking for "prayers in this very difficult time" and sharing a message from the race team's CEO, Chris Larsen.
Chris Larsen, CEO of Larsen Motorsports expressed deep sympathy and heartbreak for the Moller family. "Kat has been part of our racing family for 5 years and we cannot begin to express our sorrow," stated Larsen.
The track spokesperson said the dragster exhibitions like Moller was hired for on Thursday are "very popular with fans," and, according to a statement from Sebring president and general manager Wayne Estes, Moller herself was as well.
"We knew Kat well and were big fans of her personality and her driving skill," Estes said. "Sebring International Raceway and the entire racing community are heartbroken."
Update: Thursday, Nov. 29, 2018 at 9:10 a.m. ET: Sebring announced Thursday morning that it will hold its Thursday-night drags next week, Dec. 6, and that 100 percent of the proceeds will go to Moller's family. The costs to get in are a minimum donation of $5 per spectator and $20 per driver, and the track will also have donated raffle items with the proceeds going to Moller's family.