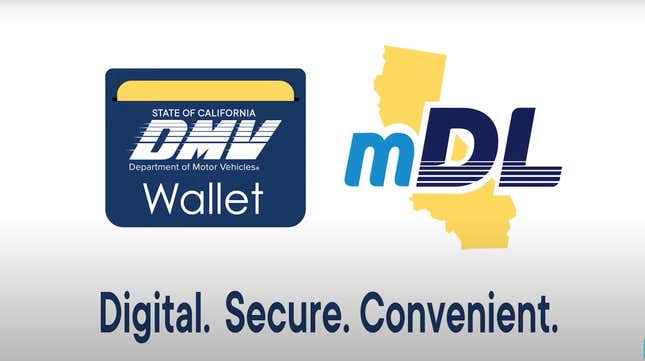 With the advent of digital wallets in our pockets that can carry everything from debit cards to membership cards, it was only a matter of time before government identification went digital. KTLA reports that California is the attest state to roll out digital driver licenses and IDs for residents — but you might want to think twice before you take part.
Honda's Motocompacto Is The Ultra Portable E-Scooter That Can Fit Just About Anywhere
To enroll, the DMV has created a mobile app called CA DMV Wallet that is available on both the Apple App Store and Android's Google Play store. From there, a user can create or log in to their DMV account. Then it's just a matter of scanning your physical drivers license or ID card so it can be uploaded into the digital wallet.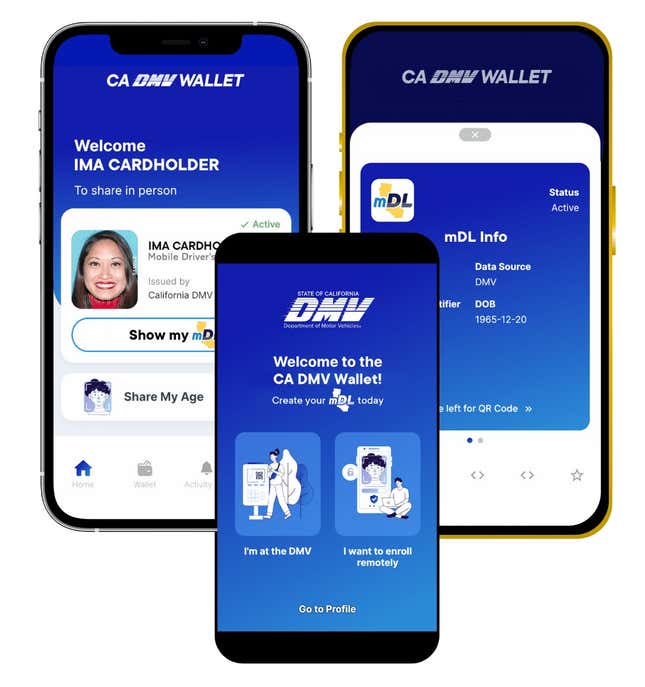 Some may be in a hurry to ditch their physical cards for the digital ones, but the California DMV wants people to take a chill pill. The program is still in its pilot phase. While some places, like LAX security, do accept digital licenses and IDs for identification, the DMV says people should still carry their physical cards for places that don't yet accept the digital forms.

While a digital version of your driver's license is all cool and futuristic, it's important to point out the risks of this. While the DMV says it's secure, that might not exactly be the case. In 2019, the state of New South Wales in Australia started using digital licenses. Some thirty months later, it was revealed that they were hilariously easy to hack and compromise using stuff you could probably get out of Best Buy. Plus, there are always risks associated with handing your phone to someone — including the police.

So just know if you're a California resident and you do decide to go digital with your license or ID, approach it with caution. This stuff is still in its infancy and you don't want to be one of the first victims of some kind of fraud or identity theft.