The Dodge Viper will rip your face off and then laugh at you for having the audacity to even look at it. What do you need to know before you buy a Dodge Viper? Don't worry, we'll tell you everything right here in the Ultimate Buyer's Guide.
Imagine a party filled with a bunch of wealthy, powerful businessmen all wearing swanky suits and Rolexes, saying stuff like "Hey there, Chip. You should really consider further diversifying your stock portfolio" as they take sips from their tea and contemplate tossing the string quartet one of the loose $100 bills in their pockets.
Then imagine Samuel L. Jackson crashing this stuffy, lame-ass party with a cigar in his mouth and a marmoset perched on his Kangol as he screams "SCREW THIS MUTHA FUCKAS!"
That's the Viper.
It's the unrefined badass in a class full of highfalutin sheetmetal. It's fearless, doesn't give a damn what you think, and you don't want to mess with it because it will mess back.
G/O Media may get a commission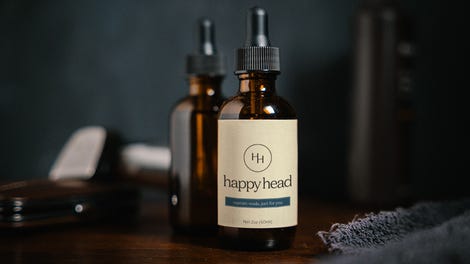 What It's Like To Drive
The original Dodge Viper was a car that should have come with a Surgeon General's warning that said something like "CAUTION: Keep Away From Children, The Elderly, Pregnant Women, Schools, Houses Of Worship, And Trees."
That tree thing is serious. A lot of old Vipers unintentionally wound up as treehouses by virtue of the car basically being a massive V10 engine with a couple of seats and a few wheels bolted to it without any of the kind of electronic nannies people in the era were putting on cars with a 1/3rd of the power.
Your insurance company will be happy to hear the latest generation is slightly less likely to leave you shiny side down on account of a more balanced chassis and a suite of traction enhancing computers.
On the other hand, the car is more likely to encourage you to do something unwise on account of its 8.4-liter V10 (roughly the displacement of fully grown hippo) and 645 horsepower.
If you know what you're doing, you can put all that power to good use on the road or the track, wrestling its beefy Pirelli tires (and the gravity of the earth) to keep the car pointed forward.
We took one on a long road trip when it came out and fell in love with it. Yes, it's loud. Yes, it's not as forgiving as other cars. But there's a reason why we pay people for riding bulls instead of cows.
If you like the loud clanking of gears in a shifter, the screech of a tire desperately crying for grip, and an engine that doesn't sing but belches then you'll love wrestling with a Viper.
What's New About The 2016 Dodge Viper
After a 3-year hiatus, the 2013 VX model Viper made its appearance at the 2012 New York Auto Show. The controversial new standard feature, electronic stability control, brought a bit of civility to a car known for its simplicity and unpredictable driving nature. That year also brought new exterior styling, lots of aluminum and carbon fiber, UConnect infotainment, an all-new interior, launch control, vehicle performance telemetry, and tons more.
Dodge upped its game for 2014 and introduced the track-oriented Viper TA (short for "Time Attack"). With new P Zero Corsa tires, updated aero features, stiffer springs, new shock tuning, a stiffer sway bar, updated rotors and pads, and a carbon-fiber X-Brace stiffener, the TA was meant to take on the big boys on the track.
In 2015, the Viper stopped being an "SRT Viper" and started being a "Dodge Viper," like the gods intended. Also, prices were slashed by 15 grand.
A new mid-priced Viper trim, the GT, launched for 2015. Also new for '15 was the TA 2.0 Special Edition Package, which included updated aero bits like a new wing that makes more downforce than the previous Viper TA. Opting for the TA 2.0 Package got you gets new dive planes, new two-mode dampers, retuned springs and shocks, updated sway bars, a carbon fiber X-brace stiffener, Brembo two-piece rotors, and sticky Pirelli P Zero Corsa tires. 2015 also brought a new GTS Ceramic Blue Edition package and some new colors: Stryker Purple and Y'Orange.
This year, 2016, brings the real beast: the Viper ACR and its unique suspension with ten-settings, unique Kumho tires, crazy aero package that makes almost a ton of downforce at the car's top speed, and significant weight savings measures.
Powertrain Breakdown
Dodge clearly thinks there's "no replacement for displacement," because the Viper's got the biggest engine this side of a container ship at 8.4-liters of fury – that's 513 cubic inches for those you ol' timers.
That's a ton of displacement. You could fill a small bathtub with that kind of volume. Okay, maybe not a full bathtub, but you could definitely wash a baby with 8.4-liters.
That aluminum mill's baby-washing displacement cranks out 645 horsepower that gets routed to the enormous 355 millimeter wide rear tires via a robust Tremec TR6060 six-speed manual transmission.
The biggest engine in the game. The widest tires in the game. The burliest manual transmission in the game. Yeah, the Viper is badass.
2016 Dodge Viper Engine Options

Engine
Max Horsepower (hp)
Max Torque (lb-ft)
8.4L V10
645 @ 6200 rpm
600 @ 5000 rpm
Fuel Economy Breakdown

Ha! Fuel Economy? The Dodge Viper is the Allen Iverson of sports cars— it boldly laughs at the idea of fuel economy. And it hates talking about it. We recently interviewed the Viper to ask about its fuel economy. Here was its response:
...we sittin' in here, and I'm supposed to be the halo car for the brand, and we in here talkin' about fuel economy. I mean, listen, we talkin' about fuel economy. Not performance! Not performance! Not Performance! We talkin' about fuel economy. Not performance; not the performance that I go out there and die for and drive every race like it's my last, not performance. We talkin' about fuel economy, man. I mean, how silly is that? We talkin' about fuel economy...I know I'm supposed to lead by example, I know that. And I'm not shoving it aside like it don't mean anything. I know it's important. I do. I honestly do. But we talkin' about fuel economy, man. What are we talkin' about? Fuel economy? We talkin' about fuel economy, man! We talkin' about fuel economy. We talkin' about fuel economy. We ain't talkin' about performance. We talkin' about fuel economy, man! When you come to the race track, and you see me race, you see me race don't you? You see me give everything I got, right? But we talkin' about fuel economy right now!
Allen, err, Viper is right. We should stop talking about fuel economy, so let's just get this out of the way:
2016 Dodge Viper Fuel Economy Ratings (City/Highway/Combined)

_
8.4-liter V10
Fuel Economy- Manual

12/21/15
Trim Level Breakdown
The Viper comes in four trim level: Viper, GT, GTS and ACR.
All Vipers get hydraulic power rack and pinion steering, and front and rear suspension are unequal-length upper and lower "A" arms with the rear having toe-control links.
Brakes on the base Viper SRT are Brembo 14-inch vented and slotted rotors front and rear with four-piston Brembo calipers all the way around. The GTS and GT get the same calipers and the same size discs, but the rotors are Stoptech two-piece units. The ACR steps it up a notch with 15.4-inch Brembo carbon ceramic discs up front grabbed by six-piston calipers and 14.2-inch Brembo carbon ceramic discs in the back grabbed by four-piston calipers.
SRT: Starts at $89,995. Notable standard features: 8.4-liter V10, 6-speed manual transmission, carbon fiber hood with six air extractors, rear backup camera, power mirrors, carbon fiber roof, LED tail lamps, X-brace stiffener, air conditioning, vinyl wrapped door trim panels, leather shift knob, shift boot, park brake handle and steering wheel, push-button start, nappa leather wrapped instrument panel, 12-speaker Harman Kardon audio system with subwoofers, vehicle performance telemetry, UConnect in-car communication system with 8.4-inch touchscreen, 7-inch instrument cluster, power aluminum pedals, nylon and vinyl manually adjustable seats, GKN limited slip differential with 3.55 gearing, dual exhaust, 18" 5-spoke aluminum front wheels, 19" 5-spoke aluminum rear wheels, 295/30ZR18 BSW Pirelli P Zero front tires, 355/30ZR19 BSW Pirelli P Zero tires, ABS, multistage stability control, launch control, knee bolsters, provisions for six-point restraints, SRT Trace Experience, front airbags. Notable options: TA 2.0 Special Edition Package: matte black wheels, 5-mode stability control, black and orange calipers, carbon fiber X-Brace stiffener, lower dive planes, larger rear wing, TA front splitter, two-mode suspension with unique spring rates, shock tuning, and sway bars, unique Brembo two-piece rotors, unique badging and trim, unique interior trim, Pirelli P Zero Corsa run-flats ($17,000); Racing stripes ($4,500).
GT: Starts at $97,995. Notable standard features over base Viper: Carbon fiber hood with two air extractors, contrasting stitching on instrument panel, power nappa leather and Alcantara seats, taller sixth gear ratio, two-mode (street and race) suspension with Bilstein DampTronic Select shocks, five mode stability control, colored seatbelts. Notable options: 18-speaker Harmon Kardon audio system ($1,995); Rattler black wheels ($1,100); Sidewinder II wheels ($1,700); Performance/Track PZero Corsa tires ($800+Sidewinder II wheels); Racing stripes ($5,000).
GTS: Starts at $110,095. Notable standard features over GT: Leather-wrapped console, leather-wrapped door trim, alcantara headliner, 18-speaker Harman Kardon audio system, Laguna premium leather power seats, unique interior trim, red calipers, StopTech two-piece rotors, unique black wheels. Notable options: Ceramic Blue Sport Package: Ceramic Blue paint, carbon fiber brake ducts, black exhaust bezels, Alcantara door bolsters and knee blockers, unique interior trim, orange brake calipers, black wheel finish ($8,200+Racing stripes); Venom or Rattler black wheels ($1,100); Sidewinder black wheels ($1,700); Racing stripes ($5,000).
ACR: Starts at $120,895. Notable standard features over base SRT: unique interior and exterior trim, NVH treatment delete, unique high-grip leather seats with Alcanatara inserts, minimalist three-speaker audio system, bigger brakes, manually adjustable coilover suspension with Bilstein racing shocks and ten ride settings, unique wheel sand tires. Notable options: Exterior Carbon Fiber Package: front and rear brake duct bezels, rear carbon fiber applique ($5,100); Extreme Aero Package: Extreme Front Splitter, Extreme Hood, Extreme Rear Diffuser, Exposed weave Extreme Wing Spoiler, Upper Dive Planes ($6,000).
Which One We'd Buy
If you're buying a Viper buy the one with the most brakes you can afford. Since we're spending imaginary fun money here we'd drop $110k on the GTS Coupe with all the nicer interior trim, the better shocks from the GT, and the StopTech two-piece rotors. Venom GTS white stripes are a $5,000 option, which is insane, but with the SRT Blue paint it looks like the car we wall wanted as a kid.
If the car is going to spend a considerable amount of time on the track, the ACR is the way to go. Throw the Extreme Aero Package on there, and you're looking at $129,390 for a street legal racecar.
Important Facts At A Glance:
MSRP: $89,995-$120,895 [Base Viper-ACR]
Top Speed: ~206MPH
Acceleration: ~3.2s to 60
MPG: 12 city / 21 hwy / 15 combined
Engines: 8.4L V10
Max Horsepower/Torque: 645 hp/600 lb-ft

Curb Weight: ~3,366-3,415 [base Viper-GTS]
IIHS Safety Rating: NA
Transmissions: 6-speed manual
Drivetrain Layout: Front Engine, RWD
Photo credit: Dodge