This is The Morning Shift, our one-stop daily roundup of all the auto news that's actually important — all in one place at 9:30 AM. Or, you could spend all day waiting for other sites to parse it out to you one story at a time. Isn't your time more important?
1st Gear: This Is Your Problem Now, Mary
As the General Motors recall shitstorm continues to grow, new CEO Mary Barra did her first press conference with reporters yesterday, apologizing for the deaths related to the ignition switch problem and pledging to fix the problem of why the automaker knew about it for a decade and didn't fix it until 12 people died.
G/O Media may get a commission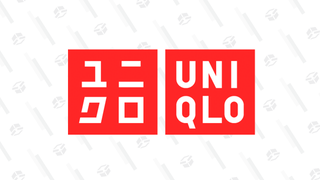 Year-round basics
Uniqlo Summer Sale
As the New York Times reports, Barra also revealed she learned of the defect in December, two months before a recall was ordered. But she said she didn't know the details — or how serious it was — until Jan. 31, two weeks after she took the CEO job. Now she'll have to testify before Congress about it. Hell of a way to start your gig.
In her short tenure, Ms. Barra has emerged as the face of G.M., in an unexpected way — apologizing for the company's failings in a video to employees, naming a new top executive to oversee safety issues, and participating in Tuesday's session with reporters to take responsibility for the company's inexplicable delay in addressing a deadly flaw in its cars.
At the same time, it's kind of shocking that high-level executives including Barra, the former vice president of global manufacturing engineering, didn't know about this deadly problem until a few weeks ago. I'm sure the "Who knew what and when did they know it" question will come up in the Congressional hearings and certainly the Justice Department investigation.
2nd Gear: Toyota Could Be Out A Billion Dollars
Speaking of the Justice Department, everyone forgets that Toyota is still under a federal criminal investigation related to the disclosure of their alleged "unintended acceleration" problem. That could come to a head soon, the Wall Street Journal reports. The automaker is apparently close to a settlement to end the probe that would cost them $1 billion. Why? The answer lies in bold below:
It is expected to include a deferred prosecution agreement which would allow Toyota to avoid criminal charges provided it meets conditions imposed by the court, and would appoint an external monitor to oversee Toyota's adherence to conditions of the agreement, the people said.

The Justice Department found Toyota had made misleading statements about safety problems that were revealed by its own internal audits, a government official briefed on the investigation said. Toyota made misleading statements to the government and to the public about those safety issues, the official said.
First the $1.3 billion lawsuit settlements, now another billion for the criminal probe. I hope Akio has some cash stuffed into a mattress or something.
3rd Gear: BMW Considers Becoming More American
BMW's South Carolina plant, where they manufacture the the lion's share of their X-series SUVs, has been an unqualified success. So now BMW is considering ramping up production there as it chases Audi and Mercedes for volume, Reuters reports. Get that pre-tax profit, girl!
"The U.S. will stay a market with great potential for us. This is why we are evaluating the possibility of increasing capacity in the U.S.," CEO Norbert Reithofer said at the company's annual results press conference... "We expect group profit before tax to rise significantly in the current year, despite ongoing volatile business conditions," Reithofer said.
4th Gear: A Newer, Efficient-er Diesel Is Coming From Volkswagen
Volkswagen's U.S. sales haven't been fantastic over the past few years, but to our delight as torque enthusiasts and people who don't enjoy paying for fuel, they are serious about their diesel sales here. As such they're working on deploying a new TDI turbo four for the 2015 model year with 150 horsepower and 236 pound-feet of torque, reports Automotive News scribe Gabe Nelson.
That engine will see duty in the Beetle, Golf, Jetta and Passat, and it will continue to be all about value:
VW has started launching TDI "value editions" of select models to better position diesel as a money-saving option on par with hybrids. It started in model year 2014 with the Jetta compact sedan, and a VW spokesman says the company plans to offer a value-based TDI package in another model for 2015.

[...] The value Jetta starts at $22,115, including shipping, with a TDI engine and a manual transmission — a $2,300 price cut that has bolstered its position as the least expensive diesel car on the U.S. market. That puts it squarely between the base Toyota Prius C ($19,890, including shipping) and the base Toyota Prius ($25,010, including shipping).
5th Gear: Does The World Have Too Many Car Companies?
Consolidation! That's what Morgan Stanley auto analyst Adam Jonas says is what needs to happen to the car industry. He thinks about 30 major car companies could consolidate into just five or six, spurred on by Tesla and the growing influence of the tech industry in Silicon Valley. The Detroit News explains:
"We believe the radically changing landscape of autos requires a commensurate change of thinking in Detroit if the domestic OEMs, as we have traditionally known them, are to remain relevant 15 or 20 years from now," Jonas said. "The world has too many car companies: We cover nearly 30 auto assemblers globally across eight countries. In our opinion, the balance of economic, competitive and technological forces will ultimately consolidate this figure to five or six players."
It's worth noting that predictions like this have been made before but have never come true. I, for one, look forward to inevitably owning a ChevroMazdAlfaRomeoDongfeng Miata someday.
Reverse: RIP John Z. DeLorean
On this day in 2005, John DeLorean, an innovative auto industry executive and founder of the DeLorean Motor Company, dies at the age of 80 in New Jersey. In the early 1980s, the DeLorean Motor Company produced just one model, the DMC-12, a sleek sports car with gull-wing doors that opened upward, before going bankrupt.
[HISTORY]
Neutral: What Does Mary Barra Need To Do To Fix This?
The Cobalt recall, and the fact that GM knew about the problem for a decade, is dredging up ugly memories of the bailout and the infamously incompetent way the automaker used to do business. What can its new CEO do to restore confidence?
Photos credit AP, Denis De Mesmaeker