You'd think, in the place where America makes cars, Americans should be able to drive the cars, right? Well, you'd be wrong. Michigan, the state with the highest car insurance costs in the country, is considered almost entirely unaffordable by federal standards, according to a new study from the University of Michigan.
The feds say car insurance shouldn't cost more than two percent of a person's income. But in Michigan some drivers see a full third of their pre-tax income go to car insurance.
That's higher than the amount of income Americans are supposed to spend on housing, let alone transportation, as the Department of Housing and Urban Development considers housing costs to be unaffordable if they surpass 30 percent of income.
But this isn't a home. Heck, it's not even a car payment. This is just the insurance.
The UM study found the average Detroiter spends $5,414 annually on car insurance. With the median household income in Detroit is $26,249, that is a huge burden for some of the poorest people in the country to bear, according to common sense, and also the Detroit Free Press.

G/O Media may get a commission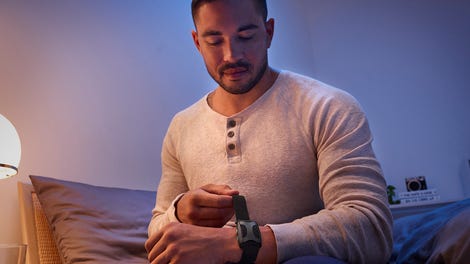 From the study:
Unaffordable insurance may force low-and moderate-income individuals to forgo driving, limiting their ability to get to school, health care appointments, or jobs that are often outside the city limits. Recent findings from a representative survey of Detroiters finds that 34 percent don't own a car, and nearly a quarter report having recently missed work or an appointment due to lack of transportation.
The only places in Michigan where car insurance is affordable is the more affluent areas, such as Ann Arbor and Bloomfield Hills. Crain's Detroit Business notes that while such high costs may sting a bit for wealthier Michigan residents, the rates are downright devastating to the poor. The Michigan Association of United Ways found that 43 percent of Michigan households can't afford the basic necessities, like auto insurance.

Redlining is also a factor in high insurance rates in the city, allowing insurance companies to charge resident more based solely on their zip codes, a practice Michigan's new Governor Gretchen Whitmer said she wants to end.
"If we don't address the discrimination problem—where insurance companies can decide your rates based on your credit rating or your marital status or your education level or your ZIP code—then we haven't fixed the problem," Whitmer told Crain's.

But what is the state doing about these hardships? Not a whole lot. Michigan has a no fault insurance law paired with unlimited liability. This law means insurance will pay for hospital bills, lost wages damage to others property, etc. no matter who is to blame for the accident.
The unlimited liability factor means that, should you ever be seriously injured in a car crash, the state has to pay out benefits for your entire life—no matter how high the costs. It's called the Michigan Catastrophic Claims Association fee, or MCCA, and it pays for care exceeding the first $545,000 in medical expenses, which the car insurance companies are required to cover. It's a fund that all Michigan drivers pay into and it currently sits at $20.6 billion in assets but claims $23.5 billion in long-term liabilities, according to the Detroit News.
But it's not just poor policy that is hurting drivers. Michigan still ranks dead last in road construction spending out of all 50 states, according to USA Today. A ridiculous notion, considering the extreme weather Michigan goes through and the high rate of over-the-road shipping that helps destroy the state's roads every year.
Every few years, politicians are elected on the basis of lowing insurance rates and "fixing the damn roads," only to be waylaid by a legislature that refuses to spend a dime on infrastructure or on loosening Michigan's No Fault insurance law.
Currently, Whitmer recently proposed tripling the state gas tax to fix the roads, but sticker shock at the pump will be a hard sell to residents already tired of footing the bill.