In recent years, auto supplier Delphi has been working at a breakneck speed to position itself for the automotive industry of the future—embracing the high-tech gadgetry that's expected to become commonplace in the coming years. On Tuesday, the company further bolstered its position by announcing a $450 million deal to acquire nuTonomy, a self-driving car startup that already has robotaxis testing on the road today.
Founded in 2013, nuTonomy has been working on developing a fully-autonomous technology to be equipped in cars, having already launched test cars in Boston and Singapore.
Delphi's chief technical officer, Glenn De Vos, said on a conference call with reporters Tuesday morning, that it envisions deploying autonomous technology in a commercial space, before eventually ending up in the consumer market. For nuTonomy, the startup already is positioned to capitalize on that gameplan, having inked a partnership earlier this year with ride-hailing network Lyft to test self-driving cars in Boston.
"AD platforms are incredibly complex with many technical challenges, and the addition of nuTonomy and their critical IP helps us deepen our capabilities and accelerate our overall time-to-market," De Vos wrote in a blog post.

G/O Media may get a commission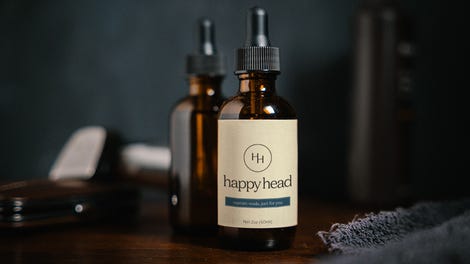 The deal is expected to allow nuTonomy to hire an additional 100 employees, including 70 engineers and scientists, who'll join Delphi's 100-strong autonomous driving unit. By the end of the year, Delphi says it'll have 60 autonomous cars testing in cities across three continents.
The price tag for Delphi's purchase isn't uncommon nowadays, as automakers and tech companies have been working at a ferocious pace to bring autonomous cars to life. Uber, in 2016, purchased self-driving truck startup Otto for a reported $680 million; in August, Intel paid more than $15 billion for autonomous tech developer and chipmaker Mobileye.
But the move shows Delphi, a textbook traditional auto supplier, is serious about embracing the autonomous future of cars, however that may transpire. In a profile by The New York Times earlier this year, the company's chief executive, Kevin Clark, said he envisions Delphi serving as a networking supplier of numerous components for tech-heavy cars, including wiring and software.
"It's the intelligent architecture that allows all the advanced safety systems, all the autonomous driving software, all the infotainment software to operate effectively," Clark told the Times.
Now, with nuTonomoy, Delphi's closer to nailing down the autonomous driving aspect of that equation. Delphi says its deal nuTonomoy is expected to close by the end of the year.