Delphi, in a move smackin' with stupid, decided to piss the UAW off a li'l bit. Our friends at The Car Connection are reporting that Delphi has begun advertising for replacement's at the not-quite-union rate of $10 an hour at its Athens, Ala. steering parts plant. The ad (which we're still lookin' for) has provoked just a wee bit of controversy, due to Delphi's UAW contract requiring the bankrupt parts supplier to hire workers for a minimum wage of no less than $14 an hour. A reduction below $14 only flies if the UAW contract were to somehow be changed - or if Delphi was allowed to suspend its union contracts under a motion pending before the Bankruptcy Court judge. We doubt even Delphi would do something so stupid without a judge's ruling — wait, this is Delphi we're talkin' bout here — and Alabama. The only answer we can think of is — do they have the insider know-how allowin' them to be dropping an ad like this?
[Update: Our eagle-eyed reader Campbell dropped us a link to the ad as printed by the Northwest Alabama Times Daily. We've re-printed after the jump.]
$10-an-Hour Worker Quest Stirs Sparks at Delphi [The Car Connection]
Related:
More on Delphi [internal]
Delphi
Steering Systems, Athens, Al has employment opportunities for the following
positions:
Production and Machine
Operators
? Manufacturing
experience preferred, but not required
? High School
Graduate or equivalent
? Must be willing to work any shift
? Wage scale $10.00 - $14.00 per hour
Journeyman Electricians
? Must have journeyman card or eight (8) years experience
? Must be willing to work any shift
? Wage scale
$19.50 - $21.35 per hour
Applications will be taken at the following State of Alabama Career Centers Monday thru Friday, April 17 April 28, 2006
G/O Media may get a commission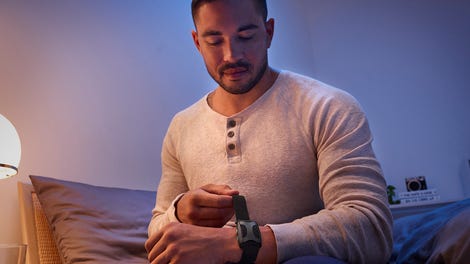 Huntsville Career Center
2525 Sparkman Drive, NW
Huntsville, Al 35810
Shoals Career Center
500 S. Montgomery Ave, Suite 102
Sheffield, AL 35660
Decatur Career Center 1819 Bassett Ave, SE
Decatur, AL 35601
Business Hours
8:00 AM-4:30PM
NO PHONE CALLS ACCEPTED AT THE CAREER CENTERS OR DELPHI. NO APPLICATIONS ACCEPTED AT DELPHI
DELPHI STEERING SYSTEMS IS AN EQUAL OPPORTUNITY EMPLOYER
Ads remain online 7 days. Please check with the advertiser before acting on any of the information in it.