Yesterday night, General Motors made sure to keep everybody as excited about the new Corvette Stingray as the people involved in the project were. The countdown on Youtube looked like we were about to send somebody to Mars, but it worked: even I stayed up here in Budapest (what's 7:00 pm for you is 1:00 am for me) to watch the car being unveiled.
(Warning: it gets NSFW Below)
What I saw was a few blokes standing next to a rather attractive red car:
What I would expect from the premier of a V8 powered plastic car looks more like this:
G/O Media may get a commission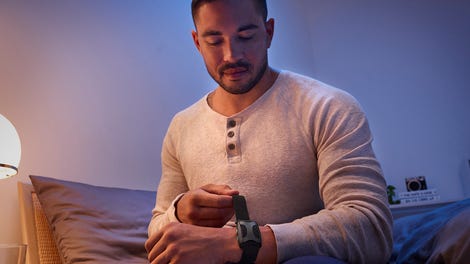 It was in October 1971 when TVR decided (again) to shake things up a bit. They arrived at the British Motor Show with a V8 Tuscan, a Tasmin 280i powered by a Cologne V6 (which you might get as it was the last TVR that made it to the States), and a good old Vixen with its Kent four banger. They also brought two naked glamour models.
Helen Jones (36-24-36) made it to the cover of Parade Magazine after this performance, while Susan Shaw (35-24-35) reportedly was a bit terrified by all those people surrounding them while posing at Earls Court. Later on, she forgot about her shyness to become the cover girl of Penthouse and Girl Illustrated under the fake name of Karen McCook. She also met F1 Champion James Hunt for a brief advertising (and who knows what else) session.
Blackpool: 1, Detroit: 0.
(Hat tip to Lost In The Seventies. We're a bit lost in it ourselves.)