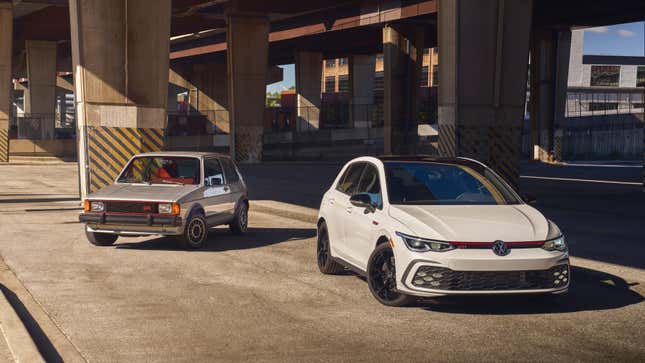 Volkswagen sent out a press release this morning about the 2024 Golf GTI 380 Edition. It contains the biggest "oh, by the way" in the history of enthusiast cars: that the 380 is being built to celebrate the end of the manual transmission in the GTI and Golf R.
Honda's Motocompacto Is The Ultra Portable E-Scooter That Can Fit Just About Anywhere
We thought this might happen, but it's now confirmed. The manual Golf apparently emits 162g/km of CO2 to the automatic's 160g/km, which was enough to get it cancelled in the name of manufacturer fleet emissions quotas that apply in Europe. No way to reduce that emissions number for what I believe is a product with a 40%-50% manual take rate in the US, I suppose. Gotta balance out the SUVs.
We really liked the Golf R and the MK8 GTI when we drove them, but with around half of US buyers opting for the correct transmission, it's hard to imagine we'd be wrong to start the deathwatch for both cars now. If you want to read more about the special edition, VWs website has the details.