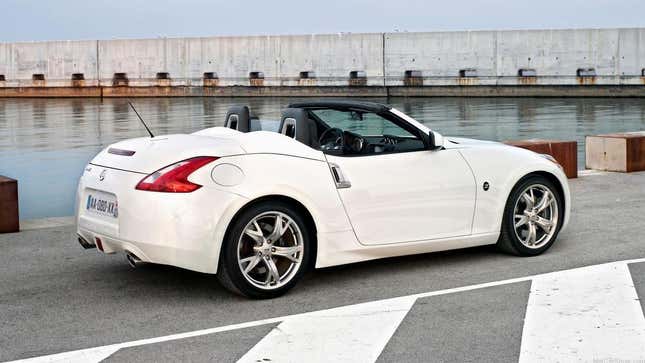 The Nissan 370Z Roadster reportedly died as it lived: briefly reminding us that it was still on sale in the first place.

A Nissan spokesperson reportedly confirmed the end of production of the 370Z Roadster to Motor Authority:
In a statement, Nissan spokesman Kyle Torrens said the brand "will not offer the Roadster variant for the current-generation Z beginning with model year 2020." The roadster has been a part of the current 370Z's lineup since 2009 when it debuted for the 2010 model year.

The news comes just after Nissan made a moderately-sized deal about the Z-car family's 50th anniversary at this year's New York Auto Show. The Roadster leaves behind the 370Z coupe to carry on the 330 horsepower 3.7-liter V6 way of life, even if barely anybody wants it to.
The ultimate problem with the 370Z Roadster is that, at this point, it's old, it starts at nearly $42,000 and can be optioned up above $50,000. If you want anything other than black paint, you have to pay extra. And even then, you're only given two alternatives. It also still has an interior from 2009.
There are Camaros and Mustangs for less, or the BMW 4 Series for a couple grand more. Maxed out, the Z Roadster is only $8,000 shy of a Porsche Boxster. In recent years, competition from the Toyota 86 and Subaru BRZ also didn't help much.
As much as I want a new Z car, I hope a new one isn't so underwhelming.