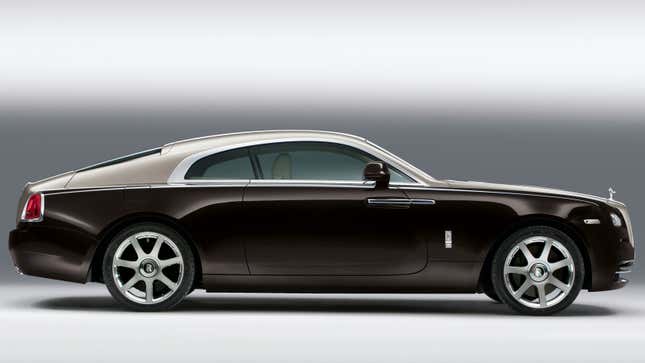 The 2021 Rolls-Royce Wraith and the 2021 Rolls-Royce Dawn will mark the end for those two models in the Americas, Rolls-Royce confirms. This is apparently in large part because of emissions regulations.
You will notice a theme in the current Rolls-Royce lineup, in that the 2021 Rolls-Royce Cullinan gets 14 mpg combined, same as the Ghost, same as the Wraith, same as the Phantom, same as the Dawn. But that isn't sustainable, given tighter auto emissions regulations on the horizon, a side effect of last November's presidential election. Which means that now, Rolls-Royce has chosen to stop selling the Wraith and Dawn in the U.S. and the Americas market as a whole.
A Rolls-Royce spokesman said that the Wraith and Dawn would continue to be offered in markets overseas. Beyond that, you can probably expect Rolls-Royce's long-overdue electric at some point. But it's unclear when, as business is booming at the moment for Rolls. As the saying goes, if it's not broke, don't fix it.
Still, Rolls is an interesting case study in how government regulations matter, both here and overseas, at a time when many countries and cities across the world plan for an internal combustion phaseout — and in many places, a ban on driving gas cars in areas like city centers. If you can't drive your Rolls downtown, it isn't much more than a very expensive hunk of metal.
That prospect is still some years off, though. In the meantime, I'm sure you have a spare $400,000 or so to snag one of the last Wraiths or Dawns here. And while the very good new Mercedes EQS is a preview of what electric luxury will look like now and in the future, in many ways I am eagerly looking forward to the Rolls-Royce take on an EV, given that Rolls is another level up on the luxury ladder. I'm sure there will be a space for the umbrella.