Smart, the little-car brand that first took on European roads before coming here to the United States has had a weird recent few years . And now, after nosediving sales, it seems like the brand is leaving our shores forever.
After the 2019 model year, the Smart EQ Fortwo models will be discontinued, according to TechCrunch, citing two unnamed sources from Daimler AG.
Daimler's confirmation on the matter reads,
"After much careful consideration, smart will discontinue its battery-electric smart EQ fortwo model in the U.S. and Canadian markets at the conclusion of MY2019. A number of factors, including a declining micro-car market in the U.S. and Canada, combined with high homologation costs for a low volume model are central to this decision."
Current Smart owners in the U.S. and Canada won't be left high and dry, though. The outlet reports that Mercedes-Benz will continue to provide access to service and replacement parts.
Of course, this isn't the end of Smart, just the end of Smart in North America. In March, we learned that the Chinese conglomerate Geely (which also owns Volvo and Lotus) had entered in a joint venture with Daimler to turn Smart into a Chinese-built electric car brand. Mercedes will help style the new Smart cars, while Geely will be responsible for engineering.
G/O Media may get a commission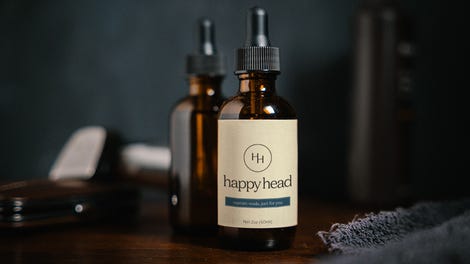 In 2018, Smart announced that it would go all-electric worldwide and that all Smart models sold in North America would be EV-only. Gas-driven Smarts stopped being sold after the 2017 model year.
Really, is it surprising that Smart is pulling out of the U.S. market? With our insatiable thirst for big cars, it's no wonder that such a little car would have difficulty gaining popularity.
Here, Smart only sold 83 cars this past January, 58 in February and 90 in March, according to CarSalesbase, which also notes that part of the sales went to Car2Go, Daimler's car-sharing program. It seems like numbers really dwindled after the cars went electric.
So if you've been sitting on the idea of buying a Smart, act now or forever hold your peace.
We've reached out to Mercedes for additional comment on the manner and will update if we hear back.
Update 7:21 p.m. EST: A Mercedes spokesperson confirmed the above statement and also added,
"Mercedes-Benz will carry forward its electric strategy in the U.S. and Canada with the arrival of the new EQC in 2020. MBUSA and Mercedes-Benz Canada will continue to provide owners of gasoline powered and electric smart fortwo models with access to service and replacement parts via smart and authorized Mercedes-Benz dealers."