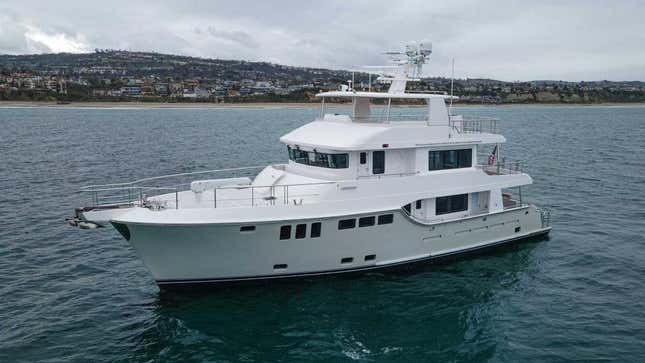 On Tuesday, the Drug Enforcement Administration raided a 70-foot yacht, the Jess Conn, anchored in Nantucket and reportedly found drugs, guns and sex workers on board. According to the Nantucket Current, they were tipped off after local police received a "report of a female party, on board a yacht, who did not want to be there, was under the influence of narcotics, and possibly has overdosed."
The harbormaster and Nantucket Fire Department EMTs were reportedly able to get her off the boat and to a local hospital for treatment. A further search of the Jess Conn turned up 43.4 grams of cocaine, 14.1 grams of ketamine and two Smith & Wesson pistols. The owner, Scott Anthony Burke, a retired doctor from Key West, Florida, was arrested.
According to the police report, "The Nantucket Police Department and the DEA Cape Cod Resident Office continued an investigation and Burke was additionally charged with 1 count of Trafficking in Class B, 1 count of Possession to Distribute Class A, 1 count of Possession of a Firearm without a License, 1 count of Possession of Ammunition without a License and 4 Counts of Possession of a Large Capacity Feeding Device."
Currently, there are no updates on the condition of the woman who was taken to the hospital, but in situations like this, no news is often good news. Hopefully, she'll be back on her feet quickly. As for Burke, those drug trafficking and weapons charges probably won't be easy to get out of. Then again, he's rich enough to own a $7.5 million Nordhavn 80, so he's clearly got enough money to hire some expensive lawyers. Who knows? Maybe they'll be able to negotiate it down to a fine and a few hours of community service.
On an unrelated note, back in early May, the Jess Conn was photographed in the Florida Keys after it temporarily ran aground.