The Texas hill country was alive with the sounds of a Formula One V10 this past weekend as racing superstar and F1 commentator David Coulthard shredded tires of the Red Bull F1 showcar on the streets of Austin. Jalopnik had a chance to talk to Coulthard and get his impressions of F1 in the United States and breakfast tacos.
The demonstrations were part of an upcoming Red Bull film designed to highlight the return of Formula One to the United States, as well as to show off Austin and Circuit of the Americas as the newest Formula One spot.
Despite the demonstration being closed to the public because of the types of permits issued to Red Bull by the City of Austin, many diehard fans and curious bystanders made their way onto Congress Avenue at 17th street to watch the Red Bull F1 car do a few laps around the closed set, followed by donuts in front of the Capitol, much to chagrin of the Texas Department of Public Safety.
Red Bull has gained a reputation for showing off race cars in locations no one would expect to see one, including Sunday on the dirt track forms of the Circuit of the Americas. In a closed filming set, David Coulthard drove the first race car ever on the circuit. Though the closed demonstration was not officially done in conjunction with F1 or the track itself, officials from the track didn't seem to mind the venue being covered in such a unique fashion.
G/O Media may get a commission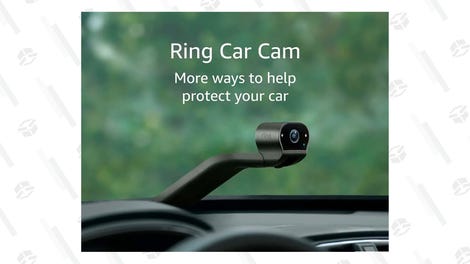 Red Bull has a handful of cars they use for demonstrations around the world. The F1 showcar used for the Austin demonstration was a 2005 car fitted with a V10 engine, though current F1 vehicles use V8 engines.
After talking to people in Austin this weekend, one thing was for certain – everyone was excited to have Formula One back on U.S. soil.
If only for one weekend, enthusiasts and curious bystanders alike were able to put aside all political discussions and criticisms and enjoy the sights and sounds of Formula One in a never-before-seen setting.
This is exactly what Formula One needs to build excitement in the United States and we hope more teams bring their cars to Texas.
As for how Europeans will embrace the breakfast taco — the official food of Austin — Coulthard happily munched one in front of us. He said "It's almost everything I need all in one." Quite a statement considering he's not a fan of cheese or spicy foods.
Attention Austin taco merchants: develop a non-spicy, cheese-free breakfast taco for the Europeans. Maybe call it "The Coulthard."
Photos and video: Emily Price/Zerin Dube of Speed:Sport:Life for Jalopnik