When Danica Patrick lost her Monster Energy NASCAR Cup Series ride at the end of the 2017 season, she said she'd compete twice more, in two of America's biggest racing events, before retiring from the top levels of the sport in 2018—the Daytona 500 and Indianapolis 500. Both of those attempts ended in a wreck.

The Indy 500 wreck means Patrick will finish 30th, which is, according to NBC Sports' Nate Ryan, her worst finish in the race. Racing Reference lists most of her eight starts in the race as top-10 finishes, and she finished third in 2009.
Patrick hasn't raced in IndyCar since 2011, but qualified seventh in a field of 33 for the Indianapolis 500 in her return this year. She dropped back to 12th or so around the start, and hung in the teens during a rather calm first half of the race before spinning in the second corner of the track on lap 68.
In a television interview after the race, Patrick, dejected, said she wasn't really sure what happened—that the car just came around. She called 500 "really disappointing" for what she and her team were hoping for, and for what she wanted from her last race.
G/O Media may get a commission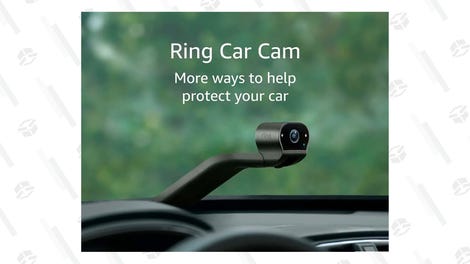 The wreck that took Patrick out of her final race looked a lot different from the wreck that took her out of her final Daytona 500, since she just got collected in a pileup typical of NASCAR's restrictor-plate races there. Patrick spun by herself and didn't hit any other cars at Indianapolis, since high temperatures and a new aerodynamics package in IndyCar spread the field out single file from early on.
The end of Patrick's racing career is, as cheesy as it sounds, the end of an era in motorsports. Patrick made it to the top levels of American motorsports in both open-wheel racing and in stock cars, and as a driver, she was a visible, popular reminder that professional motorsports isn't just a man's sport. Patrick was that in IndyCar from 2005 to 2011, and in NASCAR from 2010 until this year.
That's a long time to, in a way, be looked at as a benchmark for women in the sport—to the point that people lazily and regularly call women in racing "the next Danica Patrick."
When Patrick retired from NASCAR after the Daytona 500, the top-level Cup Series returned to an all-male field of drivers. With Pippa Mann missing the field for this year's Indy 500, Patrick was the only woman in the race Sunday.
There are a lot of women in racing, working each day to make their presence more normal and to make the sport less of a man's world. But Patrick took that role to superstardom, and without her actively racing, it's hard to tell when another woman will become a household name in the sport.
And while the results of Patrick's last two races were disappointing for her, her career as a whole—and what it did for women wanting to pursue the sport—certainly wasn't.