NASCAR racer Dale Earnhardt Jr. got the best retirement present ever Friday afternoon from a track that he considers his "second home." Talladega Superspeedway gave him the No. 2 Chevrolet Monte Carlo driven by his father for his rookie 1979 Cup Series season and his first championship in 1980.

Of course Dale Jr. immediately took out Dale Sr.'s car for a spin.

The track describes the car as being on "permanent loan" from the International Motorsports Hall of Fame near the track, which has kept the No. 2 car as part of its collection in recent years. It's actually owned by the state of Alabama. The present was given to commemorate Dale Jr.'s final race at Talladega before he retires at the end of this season.

Talladega Superspeedway Chairman Grant Lynch explained that there's no better place for the car to be than with Dale Jr.:

There's no better place for this iconic No. 2 car than in the hands of Dale Earnhardt Jr. The Earnhardt family means more to Talladega Superspeedway than we can express, so it is our honor to present the race car his father drove to his first championship to him. We know he will cherish the car like no other. It is in good hands.
Dale Jr. has won six times at Talladega. We'll see if he can make that seven wins win this Sunday, a day which Alabama has already declared "Dale Earnhardt Jr. Day."

G/O Media may get a commission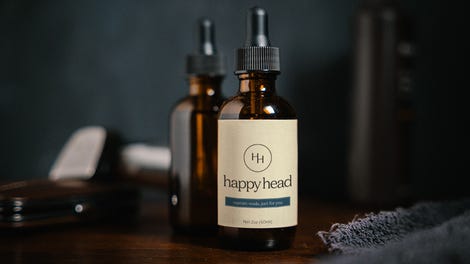 Not only does it sound amazing, but it's a winning car. Dale Sr. drove the No. 2, then owned by Rod Osterlund, to win at Bristol and take the 1979 Rookie of the Year award. The next year, this car was likely driven in some short track and mile-and-a-half track races to win Earnhardt's 1980 Cup Series Championship—the first of his seven titles.
The gift no doubt really meant a lot to the Earnhardts. Dale Jr.'s wife Amy tweeted that the gift made her "full on ugly cry tears." Dale Jr. told NASCAR that it's the first really old car of his father's that he's gotten to drive:

I drove his No. 3 Goodwrench car a couple of times, did some tests that first year we were together. But never anything old like this, you know, with some real history. I love to be able to sit in the car and just see the perspective of … what the view was like. So different than our cars today. No headrests or nothing like that. Just kind of see everything and a lot of wind moving around and pretty crazy.
In addition to the car, Earnhardt was also given two unopened historic champagne bottles used in Victory Lane: one from Dale Sr.'s final Talladega win in fall 2000, and another from Dale Jr.'s first Talladega win in fall 2001.