It seemed as if more wrecks than actual racing occurred in Saturday's NASCAR Camping World Truck Series race at Martinsville Speedway, culminating in two red flags during the final 15 laps. But the red-flag wait time must have brought everyone to their senses, and the field survived "overtime" without a scratch.

Wrecks tend to be part of the deal when it comes to racing at half-mile tracks such as Martinsville, and Saturday's caution-filled race—eventually won by defending NASCAR Sprint Cup Series champion Kyle Busch—wasn't much different. The first of two red flags at the end of the race featured Cole Custer and Christopher Bell, and it was a surprise they didn't collect half of the field:
The race restarted with six laps left, and drivers decided to do a bit of infield landscaping on the first lap back to green—bringing the red flag out once again. The No. 41 of pole sitter Ben Rhodes spun, collecting a handful of other trucks:

G/O Media may get a commission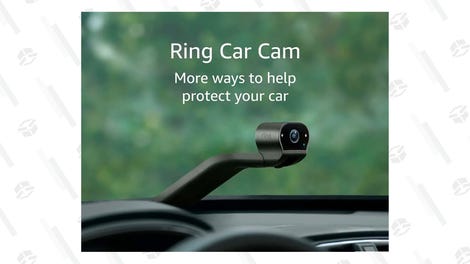 Somehow, the race restarted to a clean pair of laps before the finish. Busch took his first win in any of NASCAR's top three series at Martinsville Speedway, and John Hunter Nemechek followed. Kyle Busch Motorsports driver William Byron rounded out the top three.
The amount of wreckage that plagued the day was about as much of a dumpster fire as the Formula One qualifying session from Bahrain was, but drivers at least kept it together to end the race under a green flag. That's something we can all at least be satisfied with.