Our man Andrew Fails makes a compelling argument about why the Suzuki SV650 is the best all-around bike to be had. Only one problem: He's wrong, at least according to me. I say it's actually Kawasaki's venerable workhorse, the KLR650. I know, because I rode one for a dozen years until being seduced by the siren song of a new-to-me Ducati.

Let's make something clear right off the bat: There is absolutely nothing sexy about the KLR. But that's not the point. This is a do-it-all bike you won't mind dropping in the mud, letting its plastic fade or worrying much about it getting stolen.
The KLR has been upgraded slightly though since it was first introduced to the U.S. nearly 30 years ago, but it is devoid of such newfangled things as ABS, electronic suspension, traction control or even fuel injection. When you fire the water-cooled, 651cc engine up in the morning, you need to use choke lever—and then remember to close it once you're up and running.
G/O Media may get a commission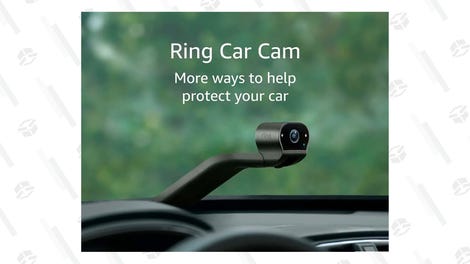 Since the KLR won't blow anyone away with its performance, it serves well as an entry-level bike. But with a slew of aftermarket upgrades available, the bike can be heavily modded to keep up with skills and needs. Don't laugh at 42 horsepower: This thing has been successfully navigated around the world.
It comes with a bulletproof single-cylinder engine, a long flat seat and a six-gallon tank – with a petcock to switch it to reserve when you run low on fuel (a feature much missed in modern bikes). The KLR certainly isn't for track days, but it's perfect for commuting, touring and back roads exploring.

My green 2001 KLR650 was the first new bike I ever bought, costing a whopping $5,000 (the 2017 version is priced at about $6,600.) I flogged that bike all over the southeastern U.S. and even took it to Europe with me for a year when I was living in Germany.
Repeated Autobahn testing revealed what I already knew to be true: The KLR isn't fast, topping out at an indicated 100 mph while cargo vans flashed their lights to get me to move over to the slow lane. But speed isn't the point of the KLR, either.
I rode that bike through hairpins of the 7,000-foot Splügen Pass connecting Switzerland and Italy, to a surreal Hell's Angels festival in France and to the Czech town where they make the original Budweiser beer.
When it was time to come back to the States, I put it on a boat from Bremen to Jacksonville, Florida, where it fired right up when I retrieved it at the port, and I rode it to my new home in Miami. The flatness of Florida doesn't make for very interesting riding, but the KLR was a great tool in the city's crazy traffic.
As a freelance reporter in 2002, I got a frantic call from an editor telling me to get on the bike and haul ass to cover a terror scare Alligator Alley near Naples. I don't know if he imagined me riding the KLR through the Everglades to get to the scene, but in the end access didn't seem to be a problem.
By the time I arrived, there were dozens of TV satellite trucks parked nose-to-tail along the roadway. I took great joy in riding to the front of the line, ignoring the annoyed glares as my tires bumped over the news crews' cables until I reached the prime newsgathering position. (The incident itself ended up being a false alarm: A waitress at an interstate Shoney's in Georgia had reported three men of Middle Eastern descent to authorities after she overheard them making allegedly suspicious comments. With it being close to the first anniversary of 9-11, everyone freaked out. After being detained for 17 hours, the three medical students were let go, chased by news helicopters as they made their way to their hospital jobs in Miami.)
On my way home, I decided to take the scenic route down Tamiami Trail and its unpaved Loop Road offshoot in the Big Cypress National Preserve (yes, the place where a reporter recently filmed a terrifying video of a python attacking an alligator).

Caught behind a big pickup truck crawling along the deep gravel road, I was trying to find a way to past him when he came to a stop, blocking the road. This made me pretty nervous being out in the middle of nowhere, and I was beginning to planning an escape route when I saw his uniform when he got out of the truck: a national park ranger. Shit.
Turns out the speed limit was 15 mph (I thought it was 30 mph, and had probably been going faster). After letting me sweat a little bit, the ranger said the speed limit was really intended prevent cars that couldn't handle the rough roadway from ending up in the gator-infested swamp. Admiringly noting that my KLR was much better suited for the conditions, he told me to take it easy and let me go on my way.
About four years ago, I reluctantly sold the old KLR for $1,500 to help scrape together the pennies for an offer I couldn't refuse on a first-generation Ducati Multistrada, which has since given way to third-generation version of the same bike with might as well be lightyears away from the old Kawasaki. But I still miss the old KLR.
The KLR650 ain't sexy, fast or particularly modern. But it's perfect.
Erik Schelzig is a Nashville-based journalist who has been trying to sneak his motorcycle on to assignments for two decades.But mostly he just uses the bike to commute to work.