Today's Nice Price or Crack Pipe CJ10 is a Jeep you've probably never even heard of. Now that you have, you're going to have to see if its price is worth a listen.
We started off the week yesterday, with a car that many of you quipped would make the perfect weekend car, a 1990 Mazda Miata. With just 23K showing on its odo, that little beauty had been criminally underused. That seeming lack of street smarts made it seem an oh-so wise choice though, even at its $6,999 price. A solid 81-percent Nice Price win was the result, and now we all can face the week ahead.
Today being Tuesday, we're all having tacos, right? Maybe we're also all thinking about trucks. Taco Tuesday/truck Tuesday? I don't know, they both seem to hold a certain appeal. Also appealing, as well as fitting right into that Truck Tuesday postulation, is this restored 1985 Jeep CJ10 pickup.
Let's be honest here, the vast majority of us probably has never even heard of this funky Jeep. Now that you're aware of it, I bet you might just want one.
G/O Media may get a commission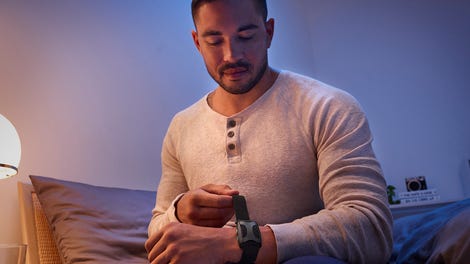 The CJ10 was Jeep's attempt at a model designed exclusively for export, in particular for the Australian market where Japanese 4x4s ruled the Roo-st. The truck married a CJ cab to the frame of a J-10 pickup and featured a nose with a widened grille and rectangular headlamps set into rectangular fenders. It's both oddly familiar and oddly weird.
CJ10 production began in 1981 at AMC's AM General factory in South Bend, Indiana, but failing finances forced the sale of that facility in 1983. Production then shifted south to the company's Vehiculos Automores Mexicanos plant in Mexico. The assembly line was shut down for good in late 1985 as export markets dried up due to a too strong U.S. dollar.
This CJ10 is from that final model year and is one of the very few to have been repatriated to the country of its conception. These trucks were offered in medium duty 5,900 GVW and heavy duty 6,700 GVW versions. This one happens to be the latter, and features a Dana 44 front axle and a Dana 60 in back. In between those is an NP208 transfer case, while on either side sit some big-ass meats that are knobbier than a ballerina's toes. Motivational force comes from a Nissan SD-33 3.2-litre diesel with 94 horsepower and 162 ft-lbs of torque. Behind that sits a Torqueflite 727 slusher which gets its instructions by way of a column-mounted shifter.
The Nissan six was commonly used in the Patrol and less commonly so in the International Scout. A fun aside—it was also offered in the Scout-based and weirdly gussied up Monteverdi Sahara. With so little power on tap and an automatic, you can be sure this Jeep won't be winning any races. It has apparently won accolades from Jeep junkies however, taking home best in Show at the Smokey Mountain Jeep invasion. That's at least according to the ad.
The truck was also featured in FOURWHEELER magazine back in 2012, and they have a good write up on the model history and this particular truck as well. You'll note that the previous owner apparently found the seals for the truck's unique doors as it now wears its full-height jobs rather than the cut down units in the magazine pics.
Overall it appears to be a righteous restoration with gleaming white paint both outside and in. This is a very basic work truck so luxuries like floor coverings and insulation will likely prove conspicuous by their absence.
The vinyl seats look to be in the factory pattern and fold forward revealing to a tiny storage area behind. Back of the cab is a fleetside pickup bed with fence at the leading edge to protect the back glass from shifting loads. At the other end is a branded tailgate and tail lights that look like they are from an old VW Bus but aren't. Everything looks straight and free of rust or other issue.
Mileage doesn't really matter seeing as the truck has seemingly been restored from stem to stern, but the seller does note that it's a 'great driving little truck.' The title is clean and it's obviously been in-country since at least 2012 so there's little chance of DMV malarky clouding its purchase.
Ah, but to make that purchase you'll need to come up with a somewhat eye watering $32,500. That's a lot for a slow and simple vehicle, but then this is one of the rarest Jeeps out there so maybe it can bring its seller that much bacon. Of course, that's what we're here to find out.
What do you think, is this rare Jeep worth that kind of cash? Or, restored or not, is this CJ priced to make buyers stay away?
You decide!

Atlanta, GA Craigslist, or go here if the ad disappears.
Help me out with NPOCP. Hit me up at rob@jalopnik.com and send a me a fixed-price tip. Remember to include your Kinja handle.