This is The Morning Shift, our one-stop daily roundup of all the auto news that's actually important — all in one place every weekday morning. Or, you could spend all day waiting for other sites to parse it out to you one story at a time. Isn't your time more important?
1st Gear: Or The IPO Could Hurt Ferrari's F1 Team
As Fiat Chrysler prepares to spin Ferrari off in a new initial public offering in a few months, one big question remains on the minds of analysts and investors: What to do about their middling Formula One team? Ferrari built their reputation on winning at the highest level of motorsports, but their last few F1 seasons have been highly disappointing, and last year they didn't win a single race, the first time that's happened in two decades.
The team's performance was a bone of contention (there were many) between Fiat Chrysler CEO Sergio Marchionne and departed Ferrari head Luca di Montezemolo. Now it rears its ugly head again, as is well-explained in this Wall Street Journal story:
F1 is at best a breakeven venture for the company, according to many analysts, despite the fact that it has the highest team budget, the most fans and the best revenue deal in the sport. Ferrari releases limited financial results, complicating any calculation of its value, but that will change as the company pulls up the veil in the run-up to the IPO.

"The F1 team may be prestigious and integral to the Ferrari brand, but in its current form—without any profit or cash flow generation—it's hard to argue it has any value," Max Warburton, a senior analyst at Bernstein Research, wrote in a report in December.

Ferrari spends all of its racing revenue—an estimated €230 million ($261 million) from F1 and €200 million ($227 million) from sponsors—on building race cars and moving them and its highly paid team around the world, Warburton said. Questions remain about how much Ferrari will spend on racing once it has to report copious financial details every three months.
G/O Media may get a commission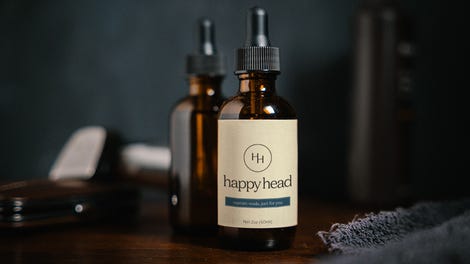 Plus, F1 revenue in general is down as the sport loses fans over new technologies that make it more efficient but less exciting, as well as the trend of one team to dominate all in recent years. Ferrari's F1 team is likely a merchandising monster for the company, but will that be enough?
2nd Gear: All Nissan, All The Time
Despite digs on Nissan for their aging cars and engines, iffy styling, CVTs and questionable brand identity, the company continues to do well in the U.S. They're aiming for a 10 percent share of the U.S. market, and while they've previously said it would be difficult to reach that target before 2017, now it looks like it could be attainable sooner. It's all about supply, Nissan North America Chairman Jose Munoz said in this story from Automotive News:
But speaking Feb. 27 at Nissan Motor Co.'s global headquarters, Munoz said the company has a plan to meet it by opening capacity in the United States, Mexico, South Korea and Japan.

"I think that we may see the 10 percent overachieved earlier than expected," said Munoz, who is also an executive vice president at the parent company in charge of the Americas. The combined U.S. share for the Nissan and Infiniti brands last year was 8.4 percent.

The U.S. capacity will come through squeezing extra productivity out of its plants in Smyrna, Tenn., and Canton, Miss., Munoz said. Additional supply can come from Mexico. New factories in Brazil have relieved pressure on Mexico to ship cars to South America, opening capacity for the U.S.
The redesigned Murano and Maxima should help.
3rd Gear: Aluminum!
I don't know if you guys have heard about this or not, but the 2015 Ford F-150 is made of aluminum. While this has led to a lot of fear over the strength of the trucks and associated repair costs, as well as some sledgehammer action, it's starting to help pull aluminum out of the bear markets that affect many commodities, says Bloomberg:
The company is hiring workers to expand production of its F-150 pickup after a switch to an aluminum body helped spur demand that has exceeded the company's plans. As auto use increases, U.S. consumption of the metal will rise about 7 percent in 2015 from 2014 to 5.38 million tons, the highest since 2006, according to Morgan Stanley.
Neat!
4th Gear: Park Is For Pussies Anyway
Speaking of Fiat Chrysler, they're recalling about 26,000 new Chrysler 200 V6 models in North America because their rotary shift knobs won't go into park. Do you really need park? You can just drive around until you run out of gas and then take the bus home. America's become so soft. Anyway, here's the Detroit News:
The company said the recall covers 2015 cars with a V-6 engine to resolve manufacturing issues that may prevent the vehicles from shifting into park. The company said owners are advised to activate the vehicle's parking brake before shutting off its engine, because the shifter may incorrectly indicate park is engaged, until the recall repairs are completed.
Only five cases have been reported and no crashes or injuries are known.
5th Gear: Bills Aims To Make NHTSA Better By Making New Cars Very Slightly More Expensive
Amidst last year's recall crisis, America's auto safety regulator came under heavy fire for knowing about many of the problems that plagued GM cars for years without ordering a recall. The National Highway Traffic Safety Administration says they need more money and more power to actually do what they're supposed to. Where will this money come from? You, according to another Detroit News report:
Rep. Jan Schakowsky, D-Ill., is reintroducing a measure that would dramatically hike the National Highway Traffic Safety Administration's auto safety budget by at least $100 million by 2017 by imposing a $3 fee on all new car sales that would rise to $9 by 2018. The bill is backed by Rep. Frank Pallone, D-N.J., and at least four other Democrats, her office said.
The bill would eliminate the paltry $35 million cap on fines for delayed auto safety recalls. Will it pass? Congress considered similar reforms in 2010 but never passed them. Expect the industry to fight it tooth and nail, too. Plus, there's the question over whether more money and more power will actually make NHTSA more effective...
Reverse: I Don't Think He's Getting A Vintage Corvair For His Birthday
On this day in 1934, the auto safety advocate and activist Ralph Nader, whose 1965 book "Unsafe at Any Speed" criticized the auto industry for poor safety standards and ultimately led to various reforms, is born in Winsted, Connecticut.
[HISTORY]
Reverse: What's The Appeal Of Nissan?
Can someone explain this to me? I can't figure it out. Reliability?