Fiat Chrysler CEO Sergio Marchionne and Ferrari Chairman Luca di Montezemolo don't just look like an old, bickering married couple in this AP photo: apparently they act that way too. And some say it may lead to Montezemolo leaving the brand he has led for 20 years, and not just over poor Formula One showings either.
Bloomberg reports this afternoon that Montezemolo is said to be close to leaving Ferrari over a "clash" with parent company Fiat (read: Marchionne) over what role the storied Italian exotic maker should take in the family's lineup.
Montezemolo, who has led Ferrari since 1991 and ran its F1 team in the 1970s, wants to keep the brand autonomous and exclusive, with an output of just 7,000 or so cars per year to keep demand high.
It seems, from this report, that Marchionne would rather Ferrari build more cars and be more integrated into Fiat Chrysler's products and technologies, kind of like the way Lamborghini is in the Volkswagen Group.

G/O Media may get a commission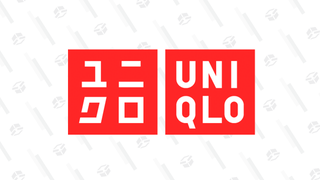 Year-round basics
Uniqlo Summer Sale
But in spite of the F1 team's well-known troubles, Montezemolo's successes at Ferrari are indisputable. During his time the brand has boosted revenue 10-fold and more than tripled their sales. It remains one of the most valuable brands in the world.
The rumor is that Montezemolo could split to lead the Italian airline Alitalia. Could it really happen? No way, says... Montezemolo himself, speaking to the AP and saying he plans to stick around until at least 2017:
"I've seen the hue and cry of the past few days, I found it excessive," the 67-year-old Montezemolo said ahead of Saturday's qualifying session. "I'm here to work. Today, tomorrow, the upcoming months.

"In March I told the shareholders and especially the people at Ferrari, who I'm very close to, that I would be available for another three years. If there is then anything new, I myself would be the first to say so."

Speculation was rife that Montezemolo was set to quit Ferrari to become chief executive of Italy's national airline Alitalia.

"Alitalia? I hope to take it (a plane) tomorrow afternoon," Montezemolo quipped.
So Montezemolo claims he's sticking around, but it's fairly clear in the last few days — especially with Marchionne saying "nobody is indispensable" that all is not well in Maranello.