Fiat Chrysler Automobiles and Ferrari president Sergio Marchionne hinted at a possible Alfa Romeo comeback to Formula One in an end-of-season news conference in Maranello this week, reports Reuters. However, Auto Motor und Sport warns that it may not be the comeback folks have in mind.

Marchionne had this to say at the Ferrari headquarters in Maranello, as quoted by Reuters:
It's incredible how the Alfa marque remains in people's hearts.


For that very reason we are thinking about bringing it back, as our competitor, to racing, to Formula One. It's important for Alfa to return.
Alfa back in Formula One! Swoon. (I'm pretty sure "swoon" is the default reaction whenever Alfa might race anywhere, anyway.)

We've already seen Alfa Romeo logos on Ferrari's cars this year, however, now that Ferrari has spun off into its own company, who knows what will happen with that relationship?
G/O Media may get a commission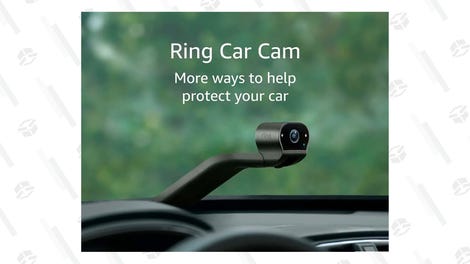 Ferrari even considered supplying Red Bull Racing with an Alfa Romeo-branded engine for 2016, according to Reuters. However, Ferrari ultimately determined that supplying an engine to one of their fiercest competitors wouldn't be in their best interest.

Marchionne told Auto Motor und Sport, as translated by Autoweek:
The reason the deal with Red Bull was not successful was that, in light of the recovery we did in 2015, committing our own power unit to a team that has the technical capabilities of Red Bull would have been dangerous.


What interests me is that Ferrari wins, not Red Bull. But Ferrari has the technical abilities to provide engineering solutions to others.

Where would Alfa Romeo come into play in the future, then? Auto Motor und Sport suggests that Alfa Romeo could still become the branding for Ferrari's low-cost engine solution for struggling (read: non-Red Bull) teams.
While Ferrari did recently spin out from the FCA group into its own company, Renault's "TAG Heuer" engine for Red Bull proves that a sponsor can step in and be a nameplate for a manufacturer's engine, anyway.

So, Alfa Romeo could be the marque that provides an engine that would keep cash-strapped teams in the sport, but not at a level where they're competing with Ferrari.

This doesn't seem entirely fair to teams who aren't connected directly to a manufacturer, though. Sure, fielding a full works effort should have some advantages in terms of research and design, but it's pretty lousy to supply an engine to independent teams that's made specifically not to compete with the manufacturer's team.

If that's where F1 is headed, perhaps Formula One needs to institute multiple classes, not unlike the World Endurance Championship's manufacturer and privateer distinctions in LMP1. Otherwise, why would a team even bother making parade laps behind the works efforts if there's no chance they'll ever win?
Former Ferrari president Luca di Montezemolo isn't entirely sold on the idea that Alfa Romeo is coming back to F1, either. Montezemolo told Autosprint, as translated by Autoweek:

As an Italian I hope for it, but it is necessary to see if all these communications are followed by facts. Because I repeat, over the years so much has been said about Alfa Romeo.
Poor Alfa has a bit of a reputation as the marque who cried wolf.

Above: Bruno Giacomelli drives the #23 Marlboro Team Scuderia Alfa Romeo 182 V12 during the United States Grand Prix West on 4 April 1982 at the Long Beach street circuit in Long Beach, California. Photo credit: Getty Images
---
Contact the author at stef.schrader@jalopnik.com.