I found this '78 Oldsmobile in an abandoned gas station Guánica, Puerto Rico. I started taking pictures when the owner walked over and started talking to me about his car. But I don't speak any Spanish, and he didn't speak any English.
It didn't really matter though. His car was in no way in the best shape, but it was big, it had style, and it ran. I could tell he was proud of his Cutlass and made a good enough job communicating how much I liked it, too. The car crossed the language barrier.
Getting a chance to see people's hard work is one of the reasons why I like getting out into the world and shooting cars, not just staring at glossy online supercar and muscle car pictures. Of course the internet is a great place for owners to talk with the rest of us plebes, and while we were indeed oogling at some glossy online pics of a supercar, one owner and regular commenter, Mr. 12C, chimed in to talk about what it's really like to own one of these things.
Read through the whole thread; it's moments like this are one of the reasons why car websites are so engaging.
I do NOT understand people who buy these cars and keep them under glass. These aren't F1s or original 250GTOs. They aren't going to appreciate. They are CARS and they're meant to be enjoyed. And I'm damn well going to enjoy my super car every chance I get.

Last year I went to enquire about a 458 Spyder, and test drove a 430 Scuderia while I was there. The car had 318 miles on it. Someone spent close to $300K for a car only to drive it for ~300 miles, then sell it for $150K. That's absurd. $500/mile. They didn't even break it in!
G/O Media may get a commission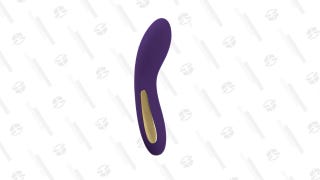 Aurora by Bellesa
Oh, and here he is lapping Laguna Seca if you're a doubter.
Photo Credit: Raphael Orlove