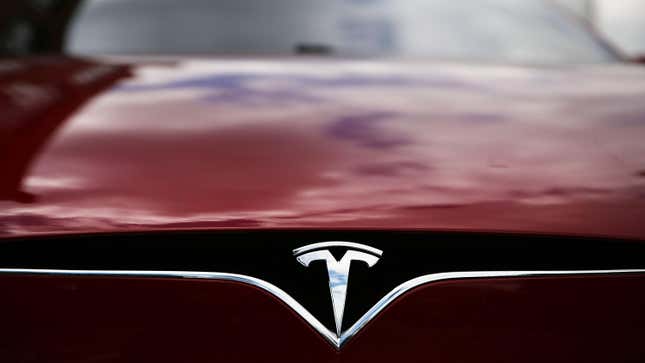 It wasn't very long ago that Tesla's advanced driver assistance system was about as good as it got compared to what other automakers had to offer. Even as recently as 2020, Consumer Reports ranked Autopilot second among all the systems it tested. But the fact that it was considered good compared to the competition at one point doesn't mean other automakers can't get better. And it seems they have.
Listen To The Lexus RC F Sing Through The California Mountains
In Consumer Reports' latest ADAS rankings, Tesla has fallen significantly. It's no longer in the top three or even the top five. Autopilot now ranks seventh. Ford's BlueCruise is currently first, followed by GM's SuperCruise and Mercedes-Benz's Driver Assistance. BMW, Toyota, and Volkswagen also beat out Tesla.
Tesla's fall in the rankings doesn't just have to do with other automakers' systems getting better. It's also because even though Tesla has added more features, it hasn't improved the underlying system. "After all this time, Autopilot still doesn't allow collaborative steering and doesn't have an effective driver monitoring system. While other automakers have evolved their ACC and LCA systems, Tesla has simply fallen behind," said Jake Fisher, CR's senior director of auto testing, in a statement.
The difference in how the systems scored is also significant. BlueCruise (or ActiveGlide if you're referring to a Lincoln) earned an 84 out of 100 in CR's testing, while second-place SuperCruise got a 75. Meanwhile, Autopilot's score is 61, only slightly ahead of Rivian's 59. With a 47, Hyundai's system came in last out of the 12 that were included in the test. A number of other automakers' systems weren't ranked because Consumer Reports either didn't have a vehicle in their fleet available to test, or the available system didn't work "at the speeds and parameters of [the] test."